Pastor Alph Lukau claims to "raise" a dead man during church service
Pastor Alph Lukau of Alleluia Ministries International claims to have brought a man back from the dead.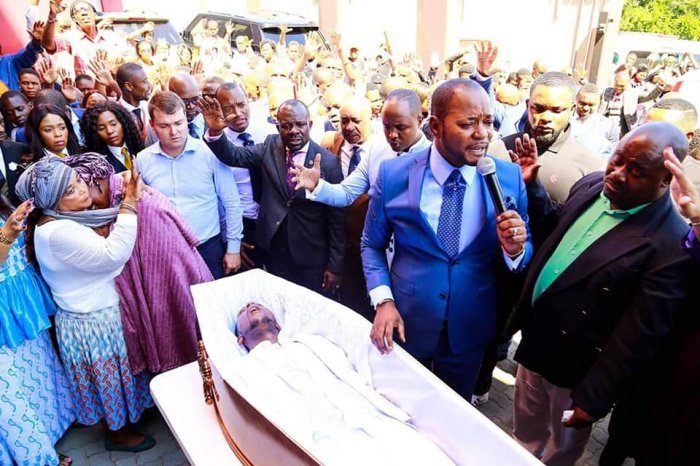 Lukau appears to have shaken South Africa after holding a "miracle" service at his church on Sunday.
During the service, the high-flying minister known for his lavish lifestyle encouraged congregants to keep praying for their miracles.
"Keep on receiving, you are going home with your miracle," he kept telling congregants as he prayed in tongues.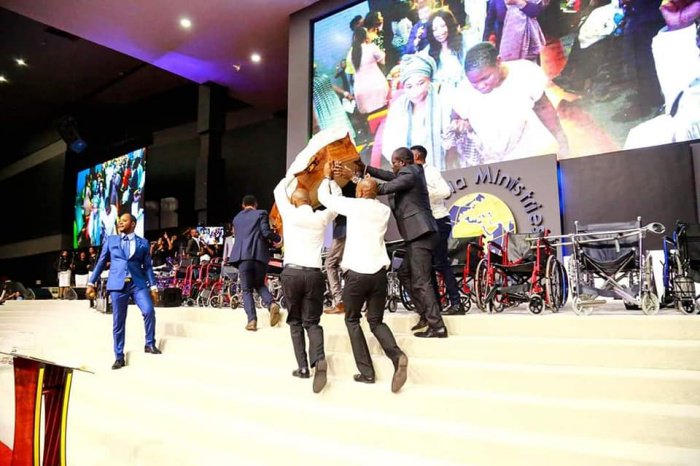 A woman then shouted: "Pastor Alph, something is happening outside. There is a family that is about to bring a corpse to Zimbabwe, but they are saying something is happening, man of God.
"As the funeral parlour drove over the church door, their neighbour said it seemed like the fingers of this dead corpse were beginning to move," she added.
The pastor went outside, then asked the workers to take the coffin out of the hearse.He asked the workers to open the coffin. He spoke to the deceased's older brother before the coffin was completely taken out of the hearse.
According to the deceased's landlady, the man had gotten sick and started "coughing a lot" on Friday.
"We took him to the hospital and they said they could not help him because he did not have papers, so we took him to the doctor and he died there," she claimed.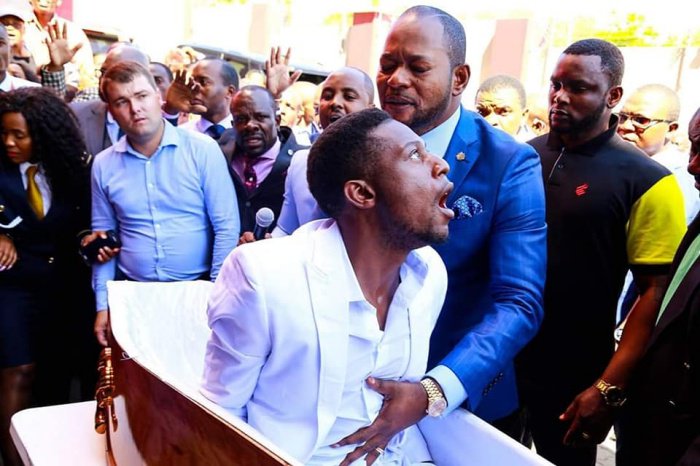 The family then took the body to the mortuary, where it was kept until Sunday. Pastor Alph then asked the congregants to lift their hands and start praying.
"Rise up!" he shouted, before the man got up and sat in the coffin, looking confused, like a modern-day Lazarus.
"The coffin is empty," he said as the congregants jumped and screamed for joy.
Check Video below