A twitter user posted some screenshots conversation that transpired between her sister and an online vendor who wanted to patronise some stuff.
Her sister contacted an online seller and wanted to purchase a  bodysuit, right after she paid for it., she sent the screenshot confirmation to this vendor
The seller then asked for her name which her sister told her to check the screenshot of the bank transfer she earlier sent for the name
This made the vendor very angry and she decided to rain insults on the buyer and went to the extent of cursing her 
She also went ahead to record a voice note where she continued to insult the customer calling her all sort of names , she went to an extreme and called her stupid,crazy, mad and a bastard which we think was uncalled for.
Below is the screenshots of their conversation;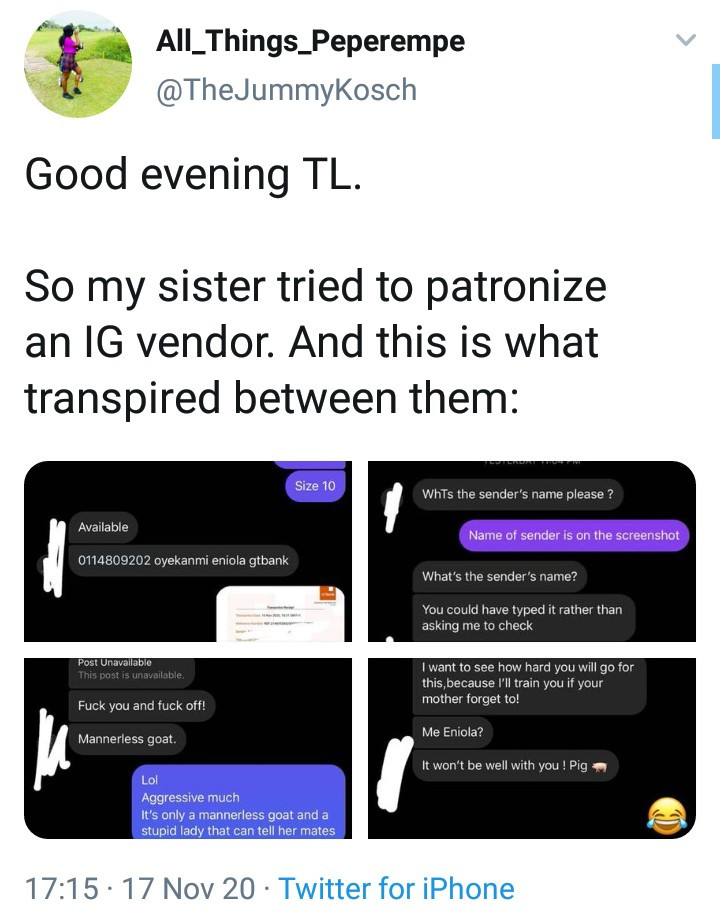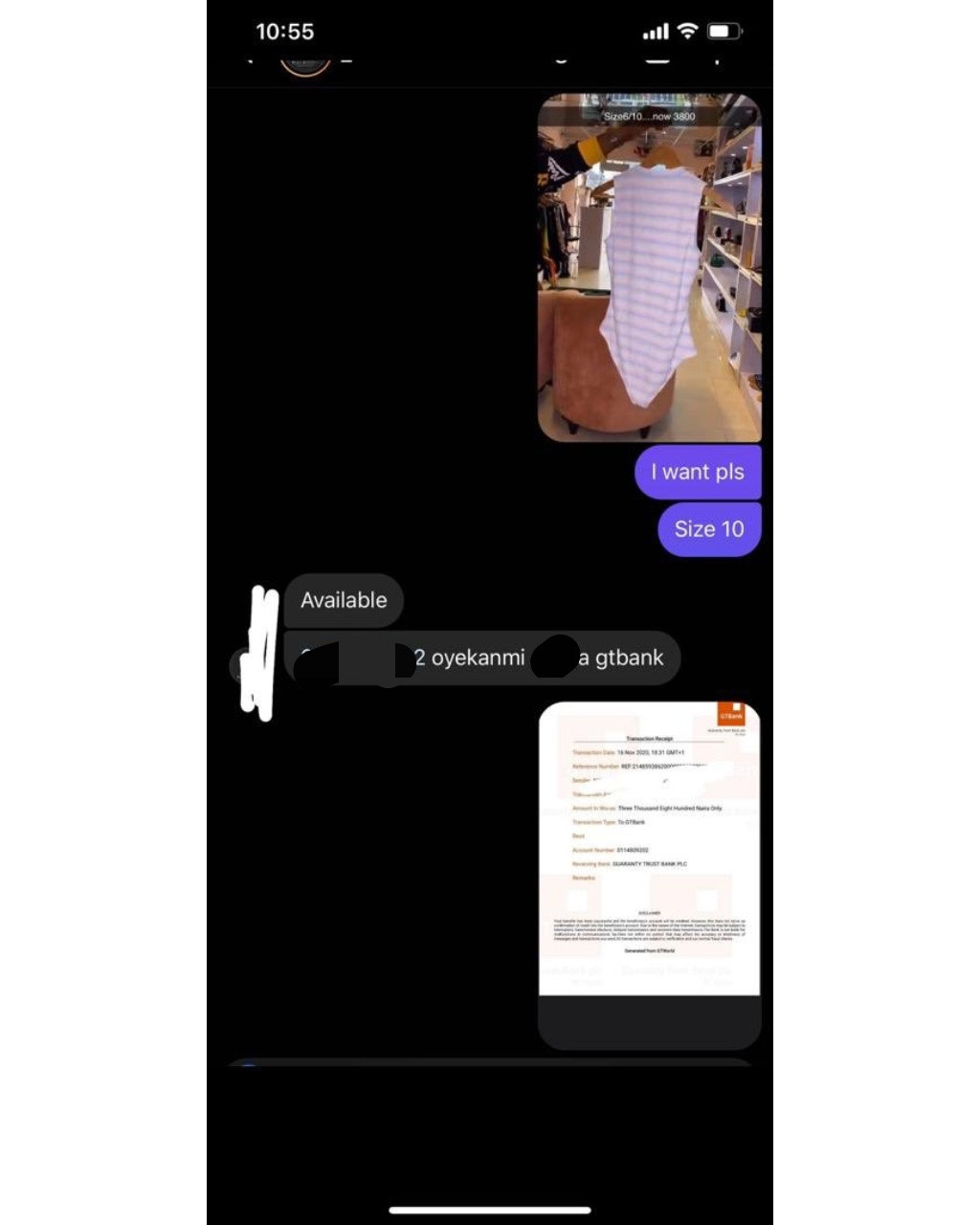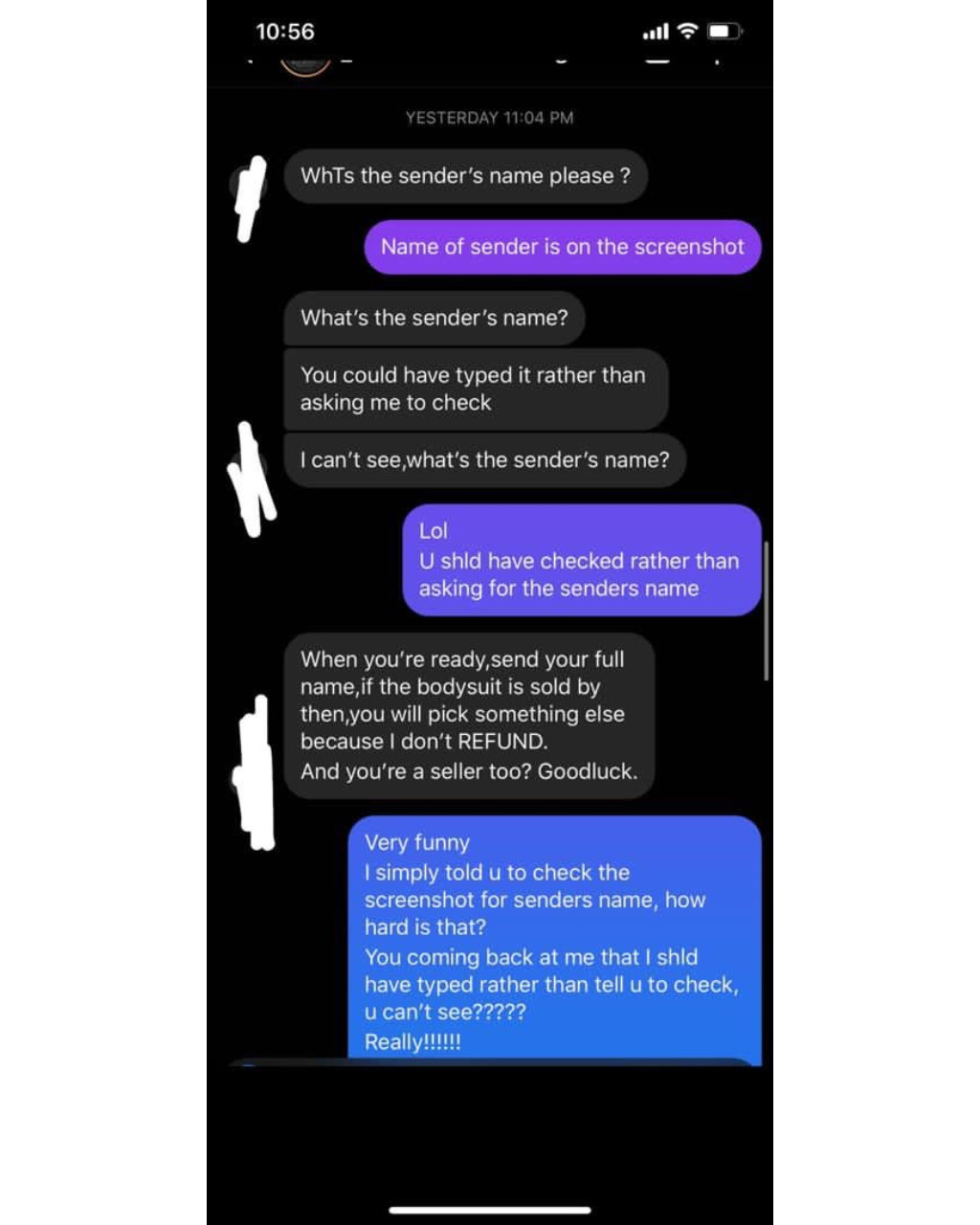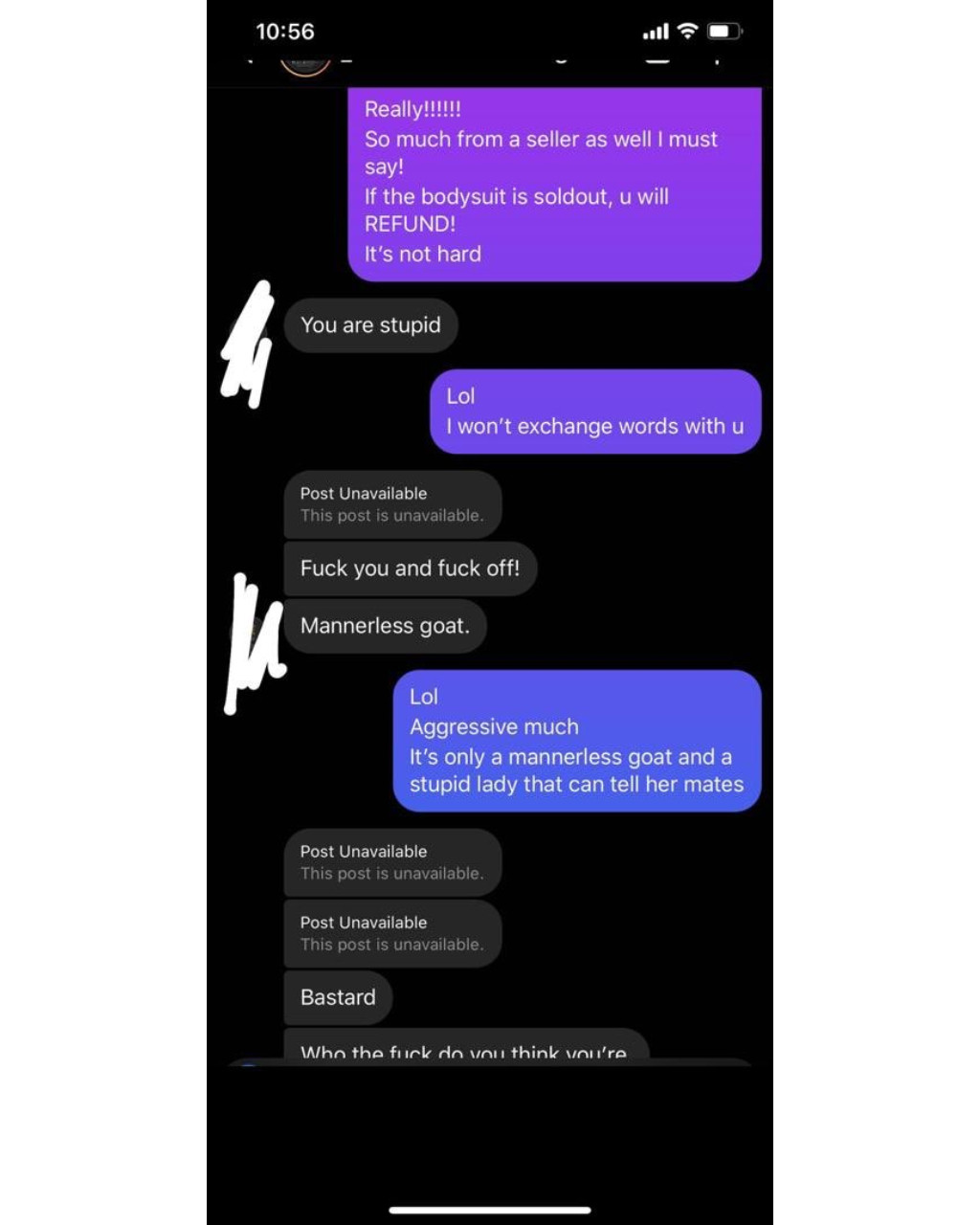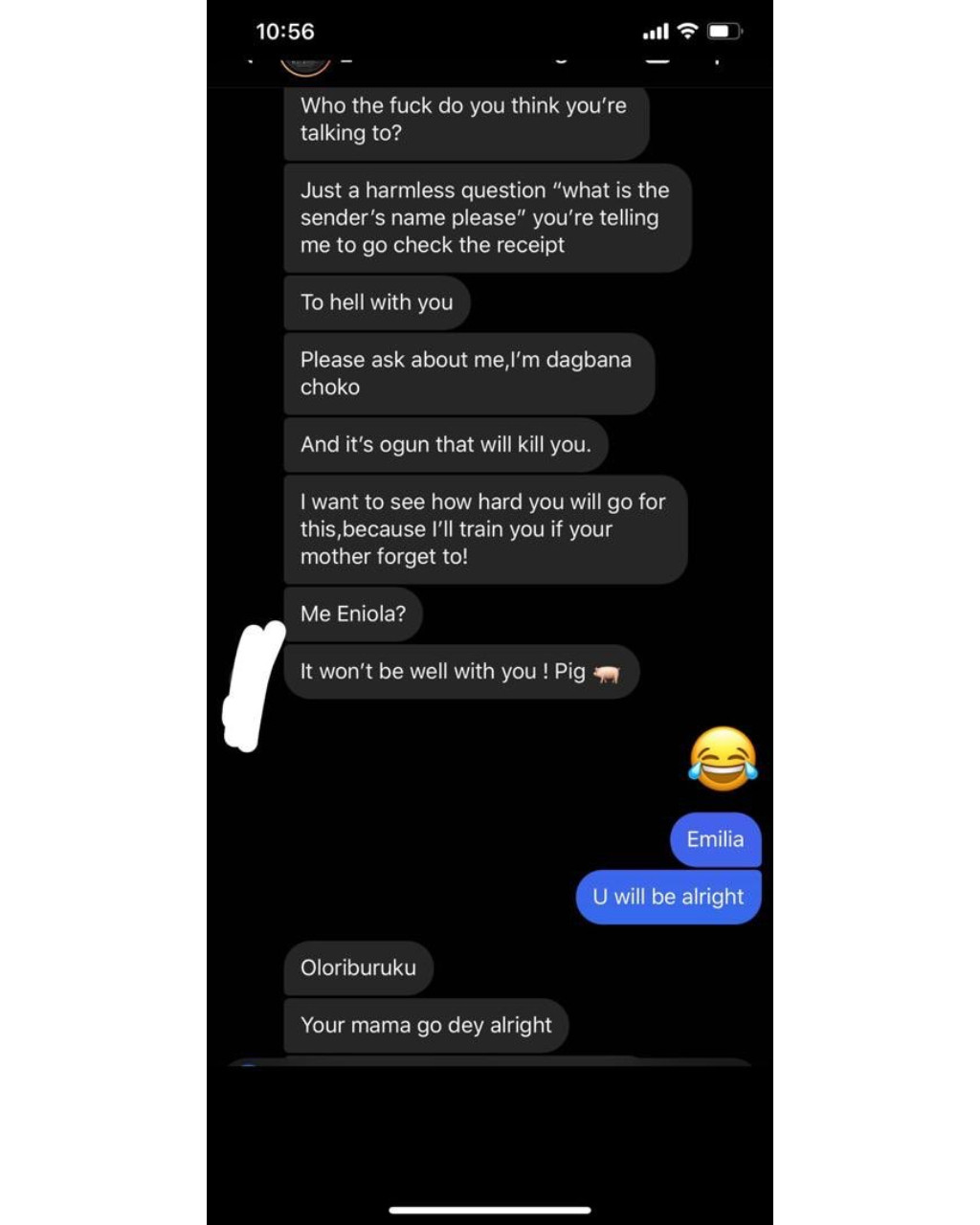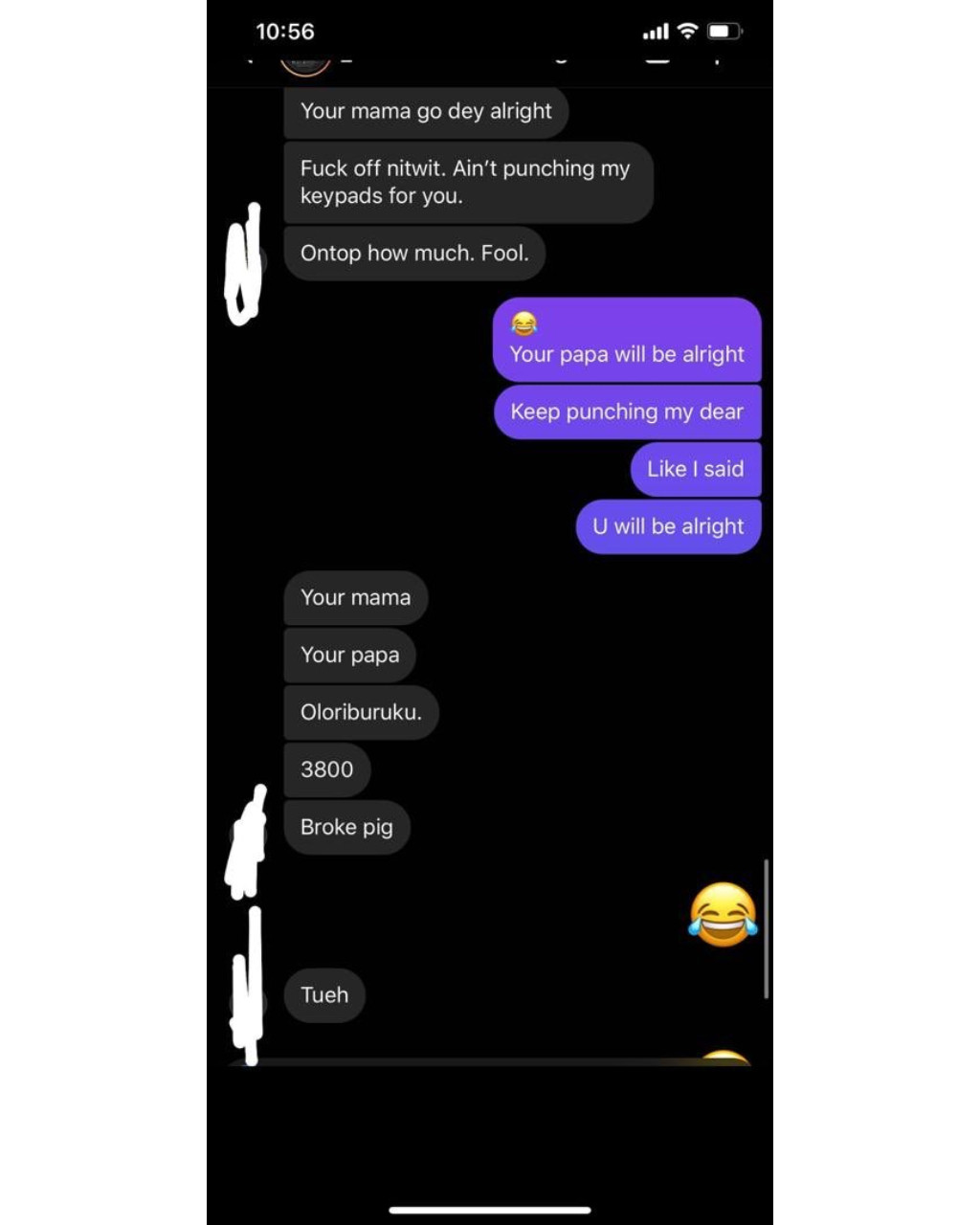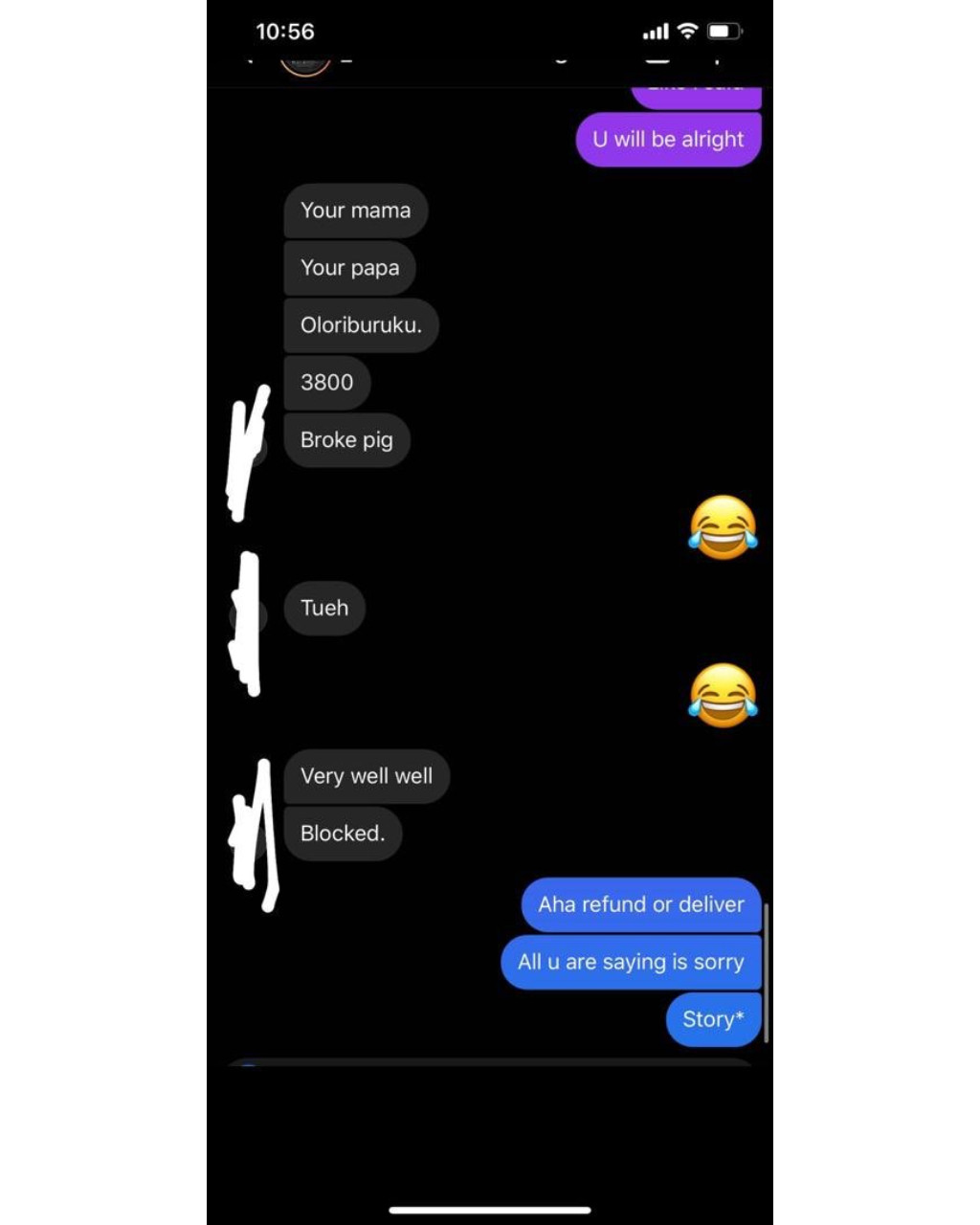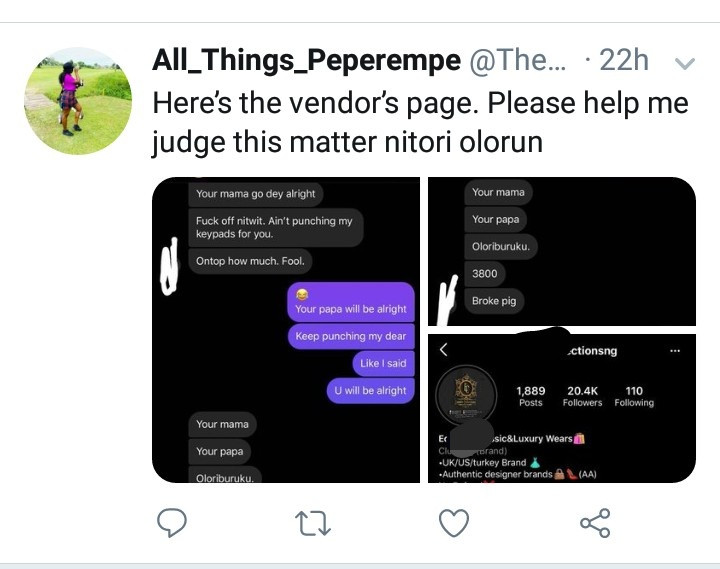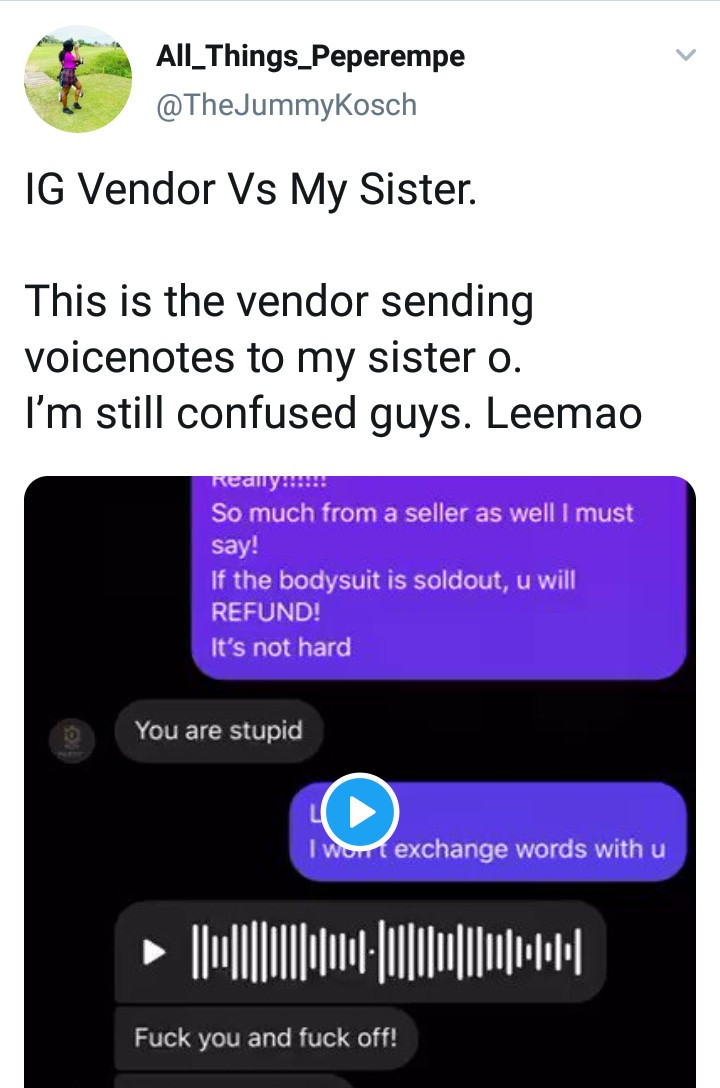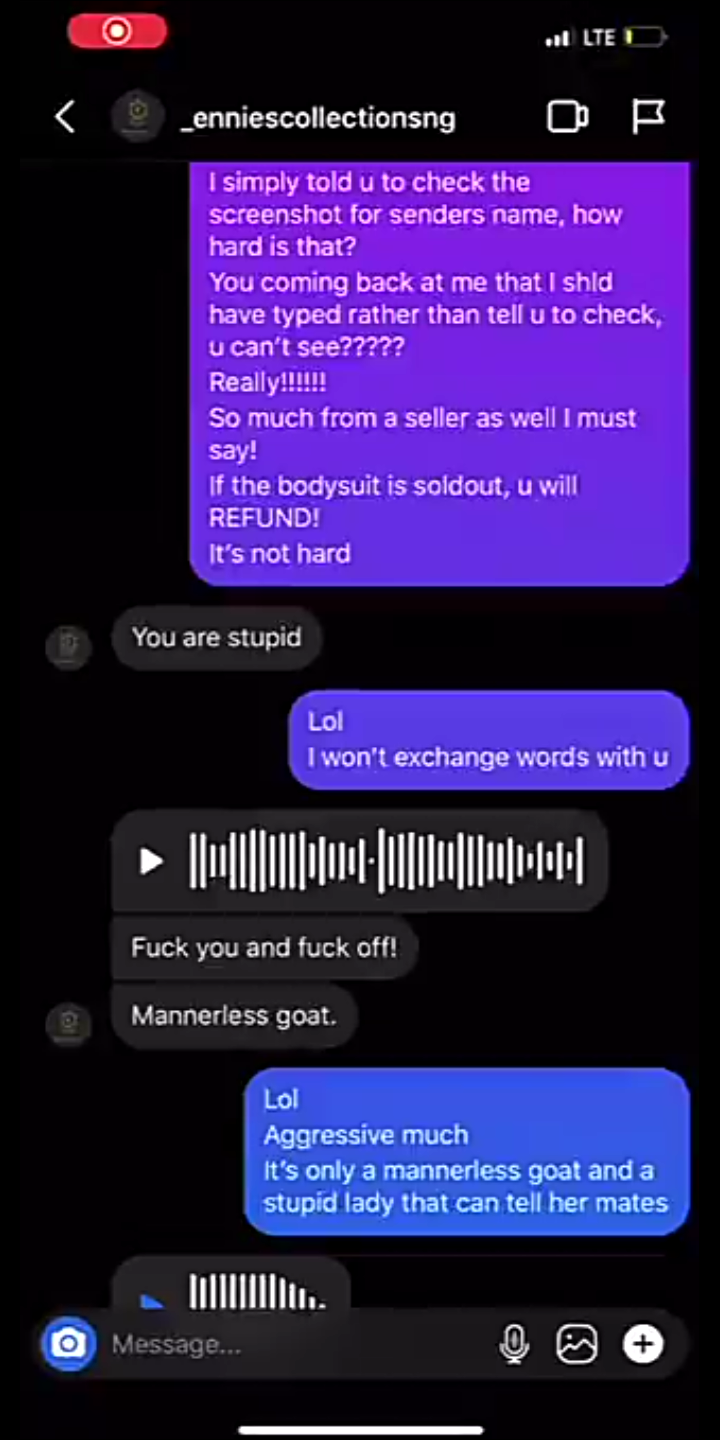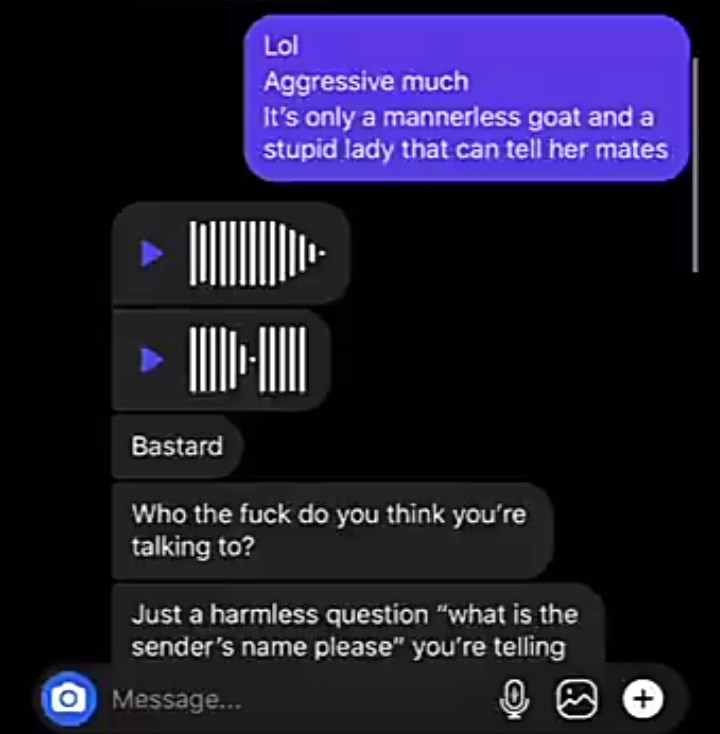 Listen to the audio below.