New photo of Sarkodie with a sakora head pops up on social media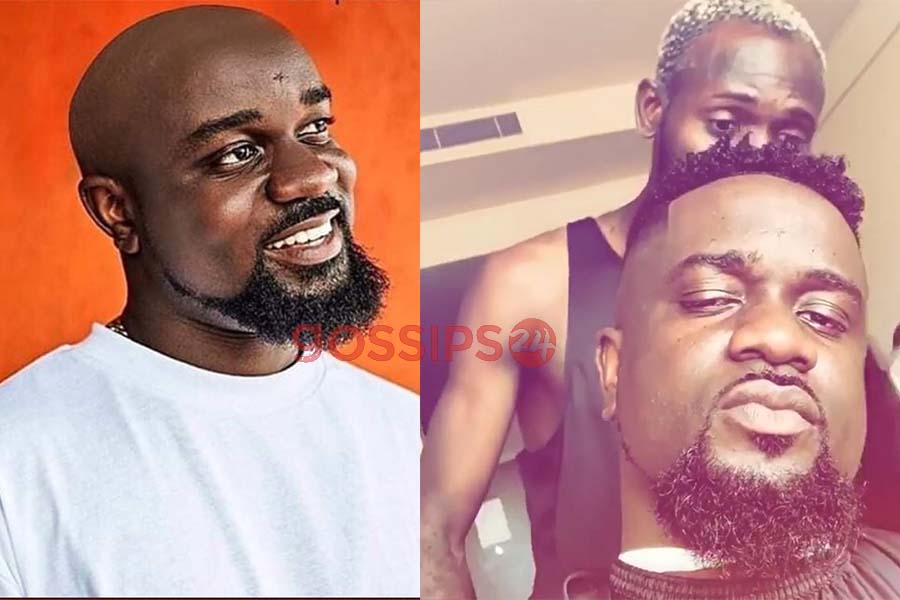 JOIN THE FUN, SHARE THIS !!!
A new photo of Ghana's most decorated rapper, Michael Owusu Addo, popularly known as Sarkodie sees him with a new identity as he goes 'sakora' for the first time, and we think we know who's behind it.
The last time we saw Ghanaian rapper Sarkodie he was jamming to a brand new song from Joey B and Bosom Pyung on his insta story, but prior to that, the rapper was seen getting his hair cut and his beard trimmed.
However, few days after these separate events took place on social media, a latest photo of the rapper sees him with no hair on his head, and fans have started wondering why.
Though many are saying it's the rapper's new brand, findings made by Gossips24.com reveals it's a new trend by one designer and animator known as SeptembaDegree on social media.
The photo is really trending, but it's actually not the new look of the rapper as many suggest.
See Sarkodie with a sakora head;
JOIN THE FUN, SHARE THIS !!!