Netizens expose alleged baby daddy of Tracey Boakye – "He Is Getting Married In March"
The alleged baby daddy of Ghanaian actress, Tracey Boakye, Osaberima Kofi Amaniampong, has been exposed bit time on social media.
As many dig to uncover who is the real father of Tracey Boakye's daughter, Nhyira, names like Kumawood actor, Nana Obrempong and Osaberima Kofi Amaniampong who is popular on Facebook, have emerged on the list.
The striking resemblance between Tracey Boakye's daughter and Obrempong is one that cannot be denied, however, we cannot also deny the fact that Tracey's daughter also resembles Osaberima Kofi Amaniampong.
Netizens believe the recent photo Osaberima Kofi shared to his Facebook wall is a means of driving attention away from the real father of Tracey's baby.
According to social media commentators, Osaberima Kofi is just a traveling agent who resides in Turkey and only helps Tracey Boakye out when she travels to Turkey. They added that there's no way Osaberima Kofi would mix business with pleasure.
As a matter of fact, Osaberima Kofi Amaniampong will be getting married to his long-time girlfriend in March 2021.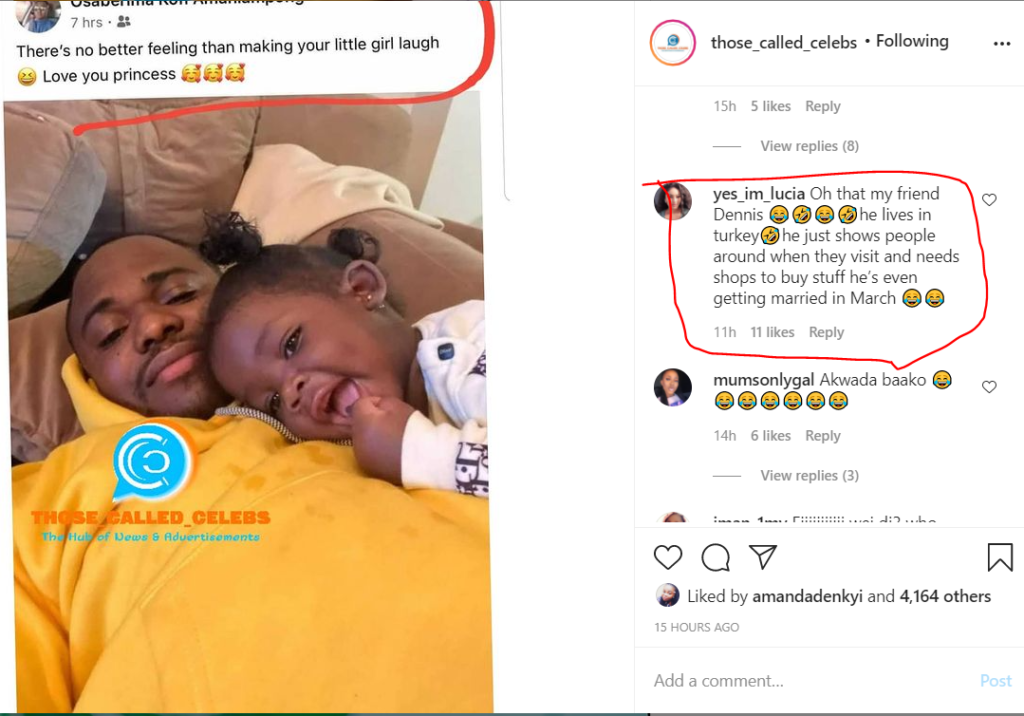 SOURCE: Gossips24.com