Meet Bishop Salifu Amoako, The Man Of God Who Takes Ghc5,000 Before Praying For People (photos)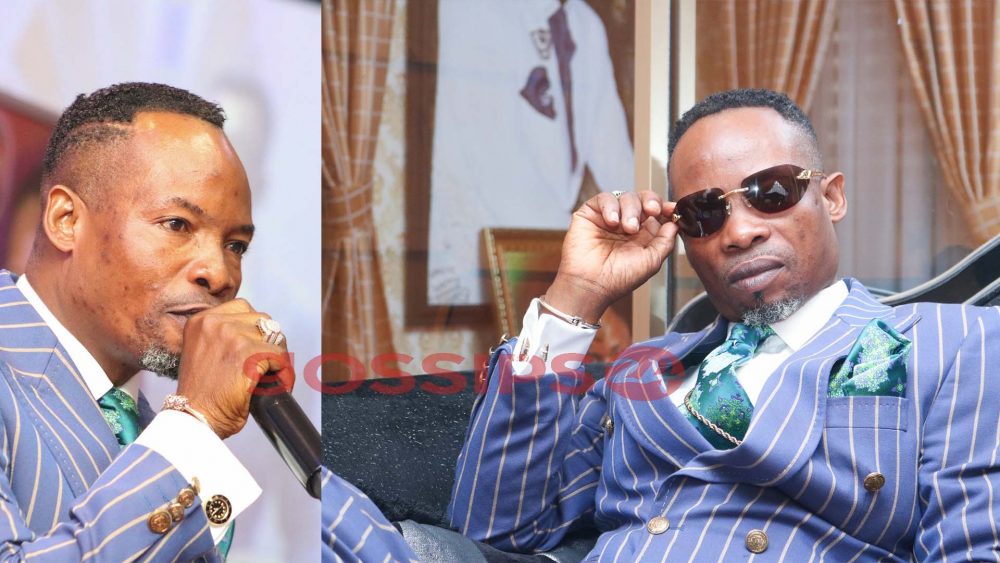 JOIN THE FUN, SHARE THIS !!!
Yesterday, Gossips24 shared with you a viral video of a man of God who asked his congregation to pay Ghc5,000 before he prays for them, well this man has been identified as the renowned Bishop Salifu Amoako.
The man of God in the video asked his church members to bring him an amount ranging from $500 to $1000 which is equivalent to Ghc5,000 as a way of honouring him and he'll intend pray for God's blessings over the life of all the people who brought out the money.
From the video, one could see that none of the church members could afford the amount as they couldn't come out which made the pastor reduce the amount to GHC2,000. [WATCH HERE]
Right after it went viral, people started asking who this pastor was since his identity was not clearly revealed in the video, well, he is Bishop Elisha Salifu Amoako.
Bishop Salifu Amoako is the founder and general overseer of Alive Chapel International. He is also a good friend of Prophet Badu Kobi – the man of God who insulted Ashantis some time ago.
On May 18, 2019, Prophet Badu Kobi gifted his good friend in Christ, Bishop Elisha Salifu Amoako a porsche car and $1000. It appears Salifu Amoako is a good friend to the American dollar as well.
Check out some photos of the man of God whose video is fast trending:
JOIN THE FUN, SHARE THIS !!!