Zack Gh, the former manager of Kumawood star, Kwadwo Nkansah Lilwin has just revealed that he is receiving death threats from the fans of Lilwin following the prophecy from Prophet Nigel Gaisie that he has locked the actor/musician's voice with padlock spiritually/.
Zack shared screenshots of messages received on his phone from an anonymous person threatening to kill him. The person who sent the messages claiming to be Lilwin's fan threatened to kill Zack.
The person also added that Zack will run away from Kumasi soon or death will even be easier for him soon. His/her threats come from the recent prophecy from Nigel Gaisie about Lilwin and his former manager, Zack.
Some of the messages read:
Inaa… dat Zack guy acts stupidly for taking your brother Lilwin to Juju.. when the pastor say it. You are aimless fool useless guy…wey get attitude dat. What you go show Lilwin. Woho s3 key soap. You go run from Kumasi aboa you will die soon …kwasea Panin
Read all the messages as shared by Zach.
N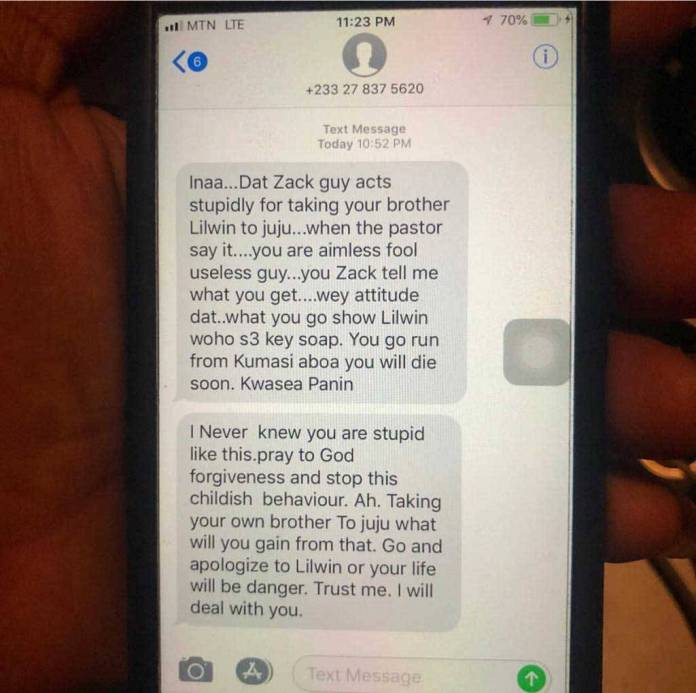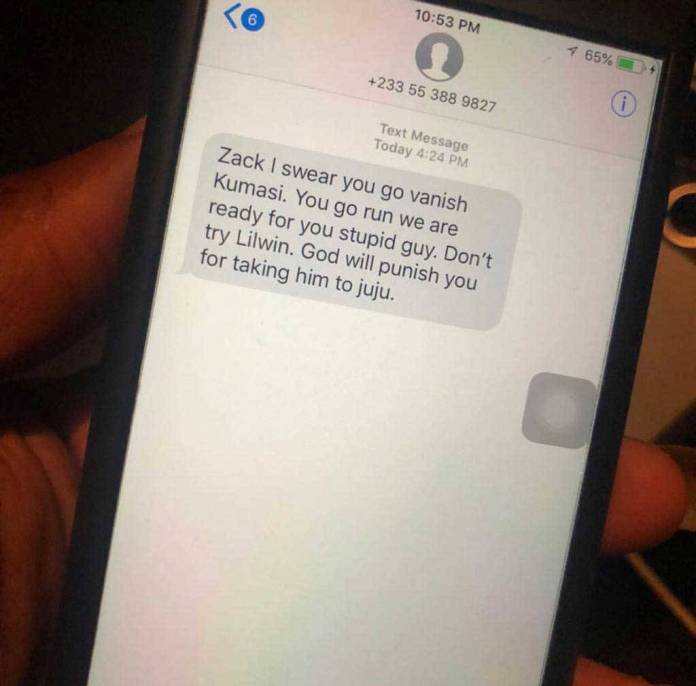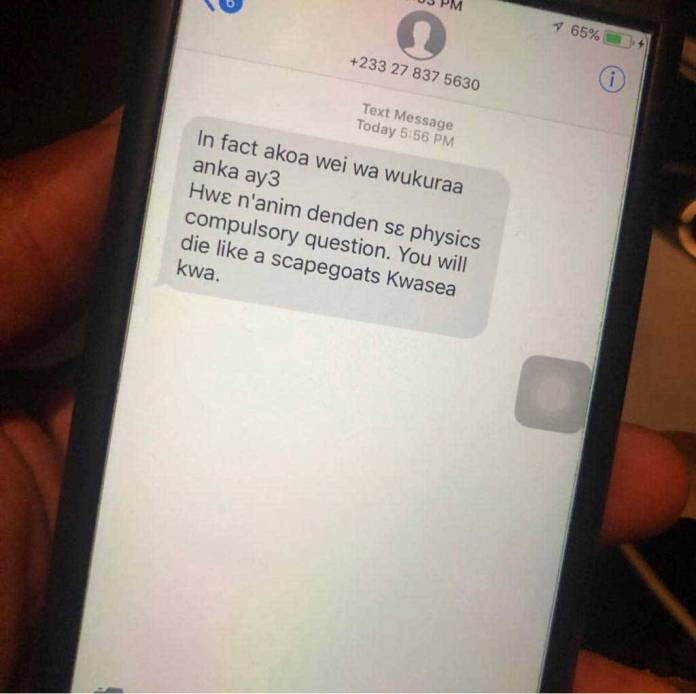 Original Instagram post below.
https://www.instagram.com/officialzackgh/p/BwUL8RdhRo3/?utm_source=ig_share_sheet&igshid=16j4nj6m1vlw9
Over the weekend, Kwadwo Nkansah Lilwin visited Prophet Nigel Gaisie's church, True Word Prophet Fire Ministry and during the service, Nigel Gaisie called Lilwin for a prophecy.
Nigel Gaisie asked Lilwin if he knows anyone called Zack. When he confirmed he is his former manager, the pastor stated boldly that Zack has taken him to a juju to lock his voice with a padlock