Ghanaian actor, politician and entrepreneur has on yesterday 28th June 2019 shared mobile money to his fans on Twitter.
Some fans tweeted at John Dumelo pleading for money and he sent it to them according.
Some asked as little as GHC50.00 and the father of John Dumelo Jnr did well to honor their request.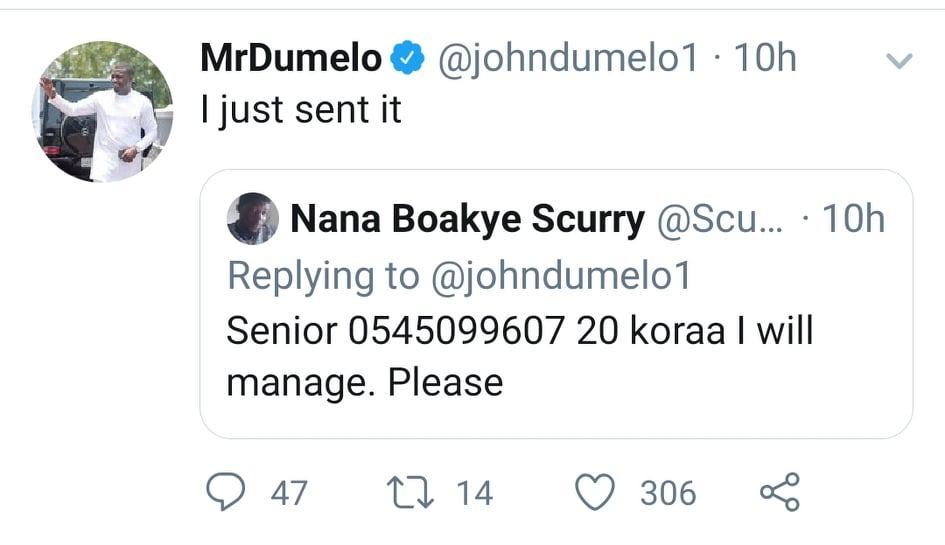 Those that asked quite huge sums of money such as GHS2,000 weren't taken serious. Perhaps, "they don't know warris going on":