Award-winning Actress, Lydia Forson has called out Accra-based radio station, Hitz FM, for discussing a story about her without verifying it's authenticity.
During their "Day Break Hitz" show, the panel discussed a story about Miss Forson organizing a 'We don't need National Cathedral' demonstration.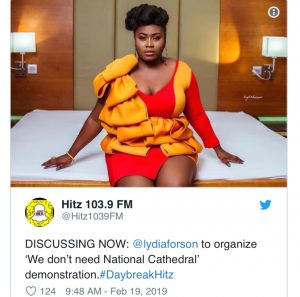 Miss Forson who was not happy that the panel will hold a discussion about a story she has repeatedly said isn't true took to Twitter to call them out.
"How SHAMEFUL are you as a radio station, to hold a discussion on a publication that's not only FALSE but one I've repeatedly said isn't true. You're all a disgrace to journalism, and a BIG part of everything wrong in this country. Shame on you", she wrote.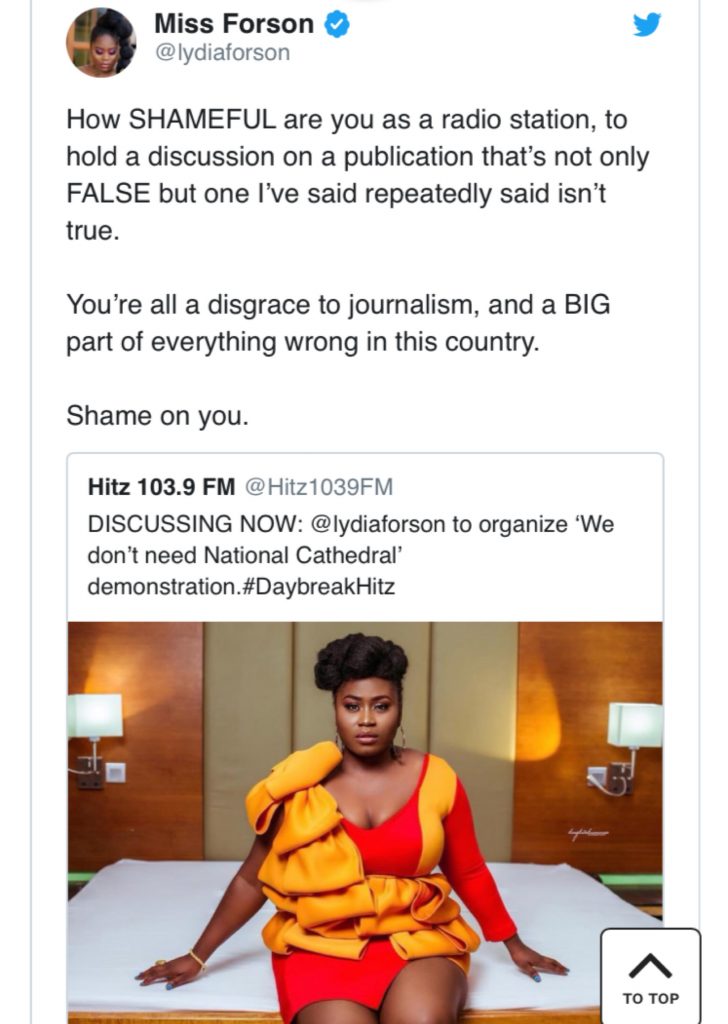 Hitz FM however was quick to issue an apology to her for failing to verify the authenticity of the story.