In photos and screenshots of chats exclusively available to GhanaCelebrities.com, Ghanaian US-based lady, Emefa Afetonu, after 'milking cash' out of her white fiancé, Edwin, travelled from the United States to Ghana with the reason that she is attending her cousin's wedding only to marry her longtime Ghanaian boyfriend who's yet to be identified.
According to 50-year-old Edwin, who is now heartbroken because his dreams of marrying an African woman has been shattered, he has known Emefa for about 5 years and has been in a relationship with her for two and half years (30 months) after she accepted his marriage proposal with a ring.
Brokenhearted Edwin in a chat with a confidant in Ghana disclosed that he did everything for Emefa ─ he paid her bills, rents ("everything rent"), car repairs and did all that a caring and loving man could do to put smiles on the face of his fiancee ─ "she was my world", Edwin said in the chat.
Edwin also made a shocking revelation of how Emefa got married to a Jamaican American ─ what's called a sham marriage for American citizenship and after she divorced from her fake marriage on December 19, 2018, she headed to Ghana on December 21 and then married her Ghanaian boyfriend on January 5, 2019.
In the wake of Emefa's fake marriage with the Jamaican American for citizenship, she was still with Edwin and according to him, he has pictures of her fake marriage for American citizenship of which he will release for the world to see how inhumane the woman called Emefa Afetonu is.
Edwin opened up that he went with Emefa from one store to the other to shop for a wedding gown, rings and other stuff for her mother of which he [Edwin] paid a part with his credit cards and he did this kind gesture because Emefa made him understand that it was her cousin's wedding.
According to Edwin, he suspected something fishy was going on after Emefa's friend, Tina, identified on Facebook as Abena Adwubi Kete posted a photo with a background that looked more like a wedding reception on Instagram with the caption, "Best day".
Also, he became suspicious after Emefa changed her display picture on Instagram wearing a white dress and facing the mirror without her face showing. Emefa again posted another picture on Instagram with engagement flower in front of her and when asked about it, she claimed the lady who "cut her hair" took that picture and according to Edwin, that was a fat lie.
Wedding photos of Emefa and Mr. Young
Aside from taking care of her and doing everything for her, Emefa Afetonu is owning Edwin $5,400 ─ $1,400 for furniture, light bill and money he sent to her when she came to Ghana and the $4,000, he spent on jewellery including Mavado watch, engagement ring, diamond necklace and other stuff.
Edwin confirmed that Emefa got back in the States on April 3, 2019, but he hasn't made any attempt to see her because things might get messy if he sees Emefa.
It's not about the money but the treachery and unfaithfulness on the part of Emefa ─ knowing very well that she has a boyfriend in Ghana and still accepted Edwin's marriage proposal and stayed with him for two and half years.
Below are photos and chats indicating that Edwin was indeed in a relationship leading to marriage with Emefa Afetonu ─ as well as photos and video of when they were shopping for her so-called cousin's wedding.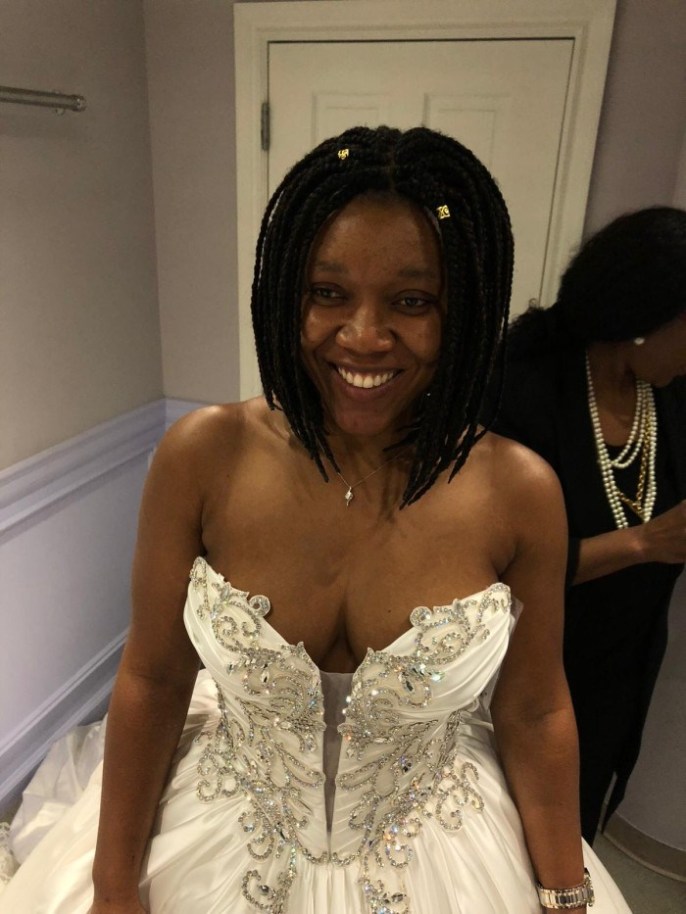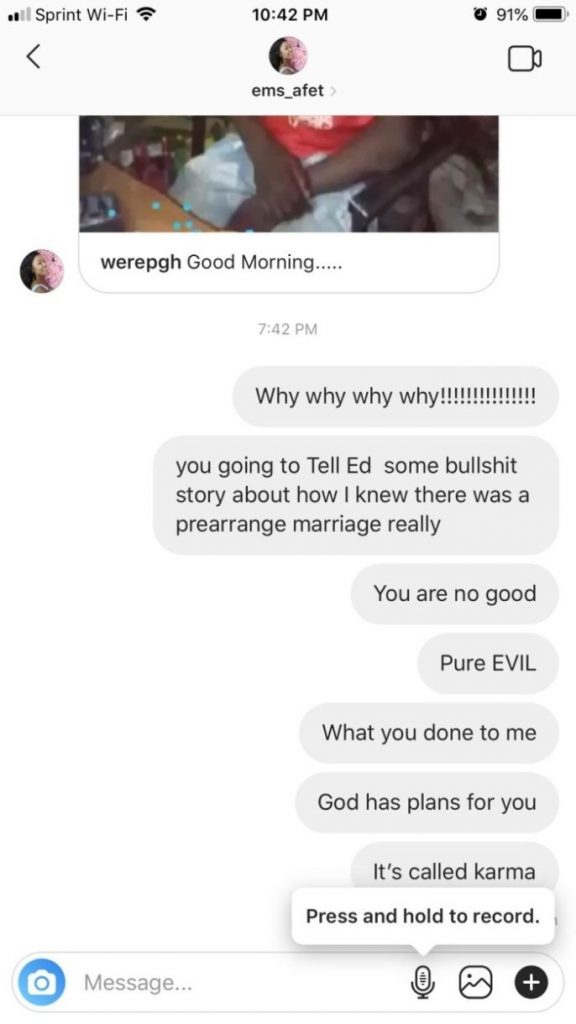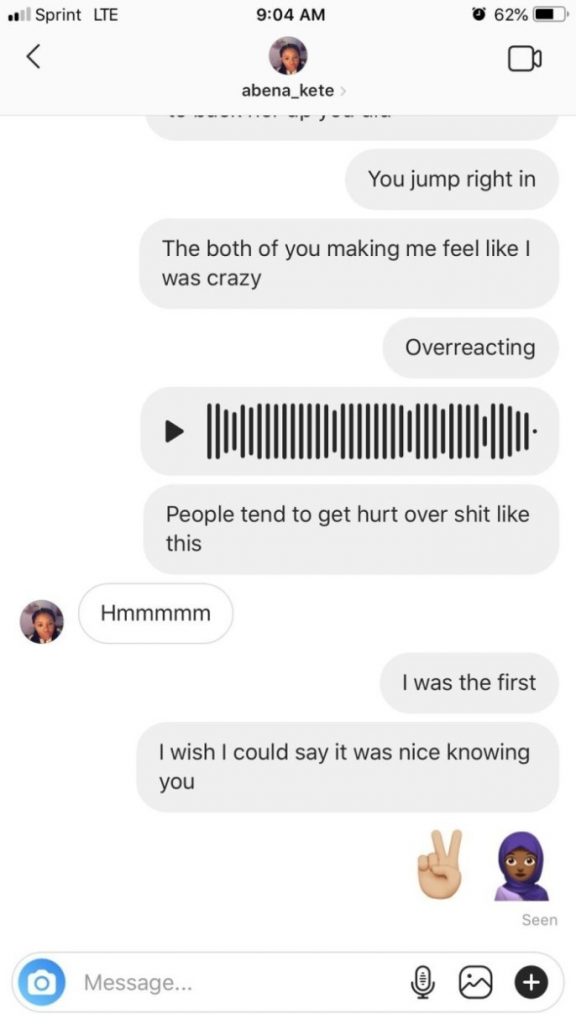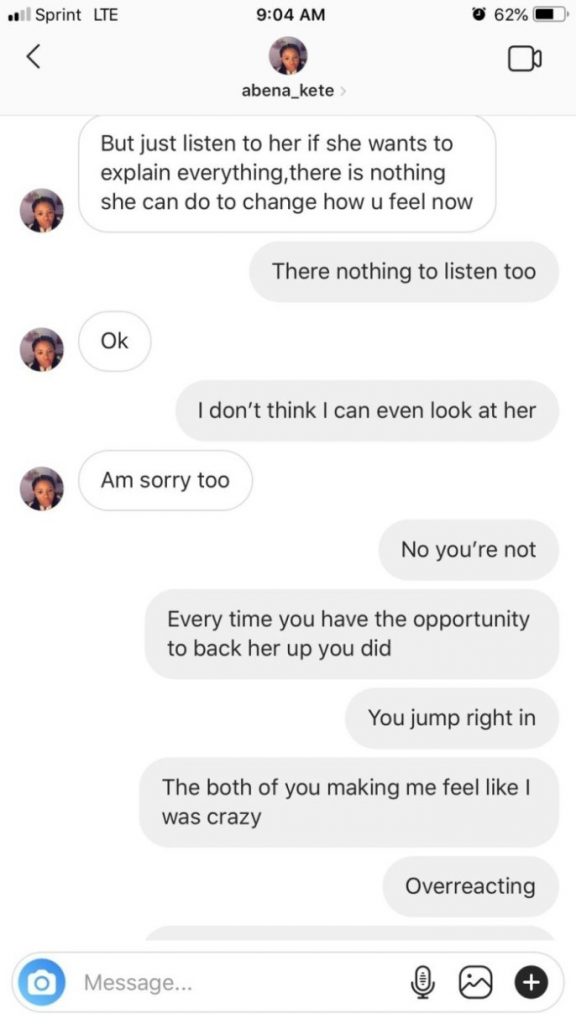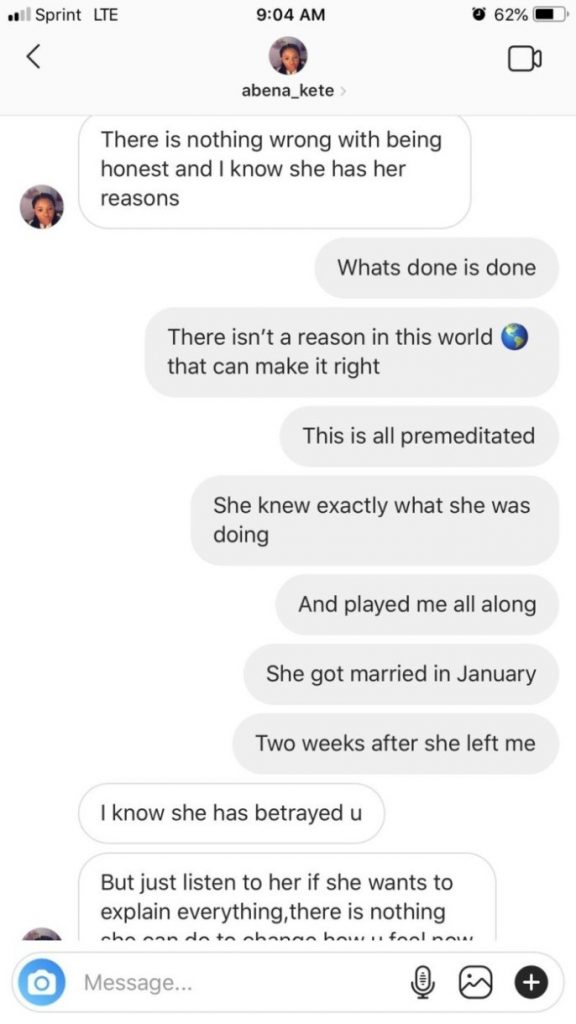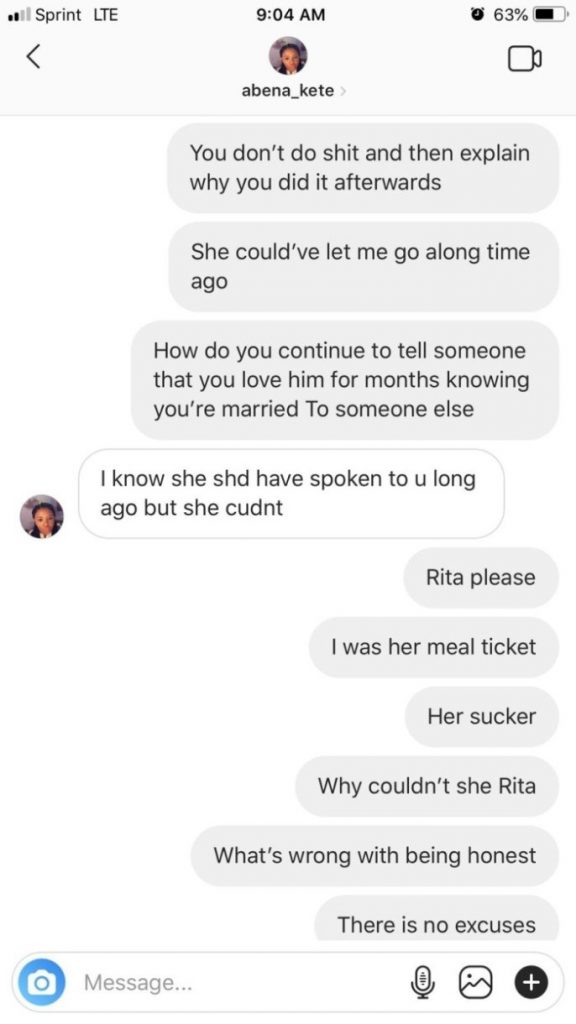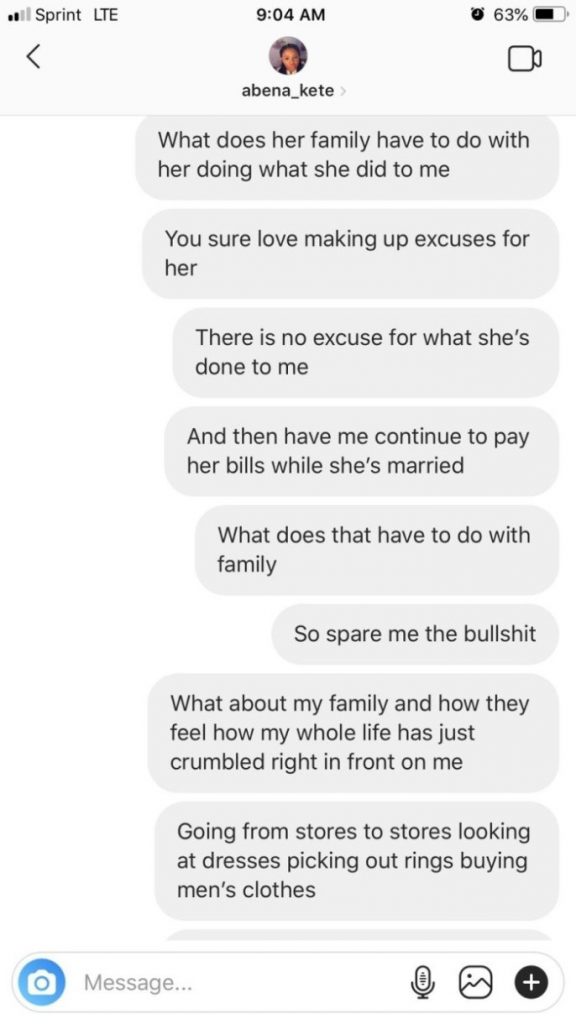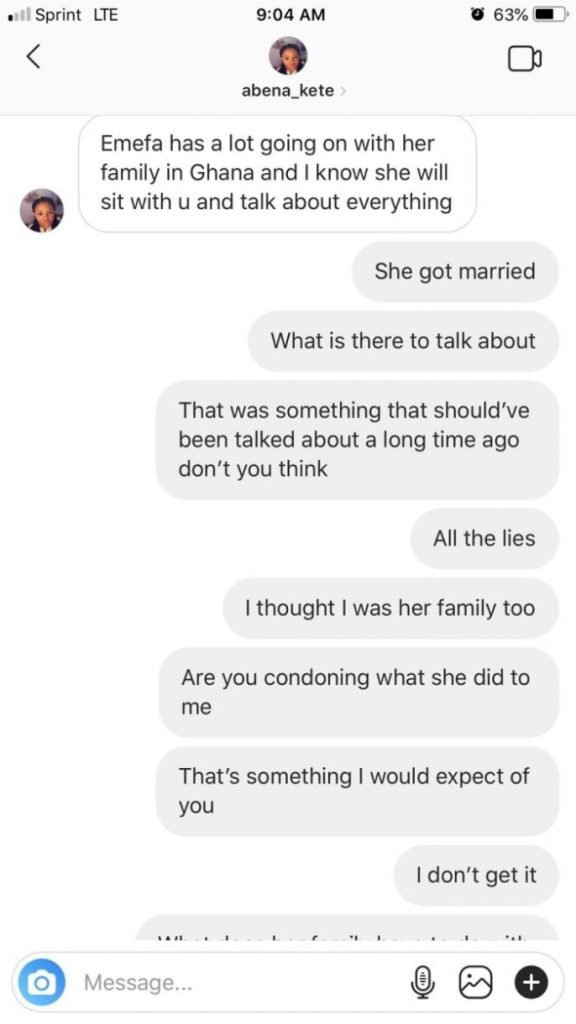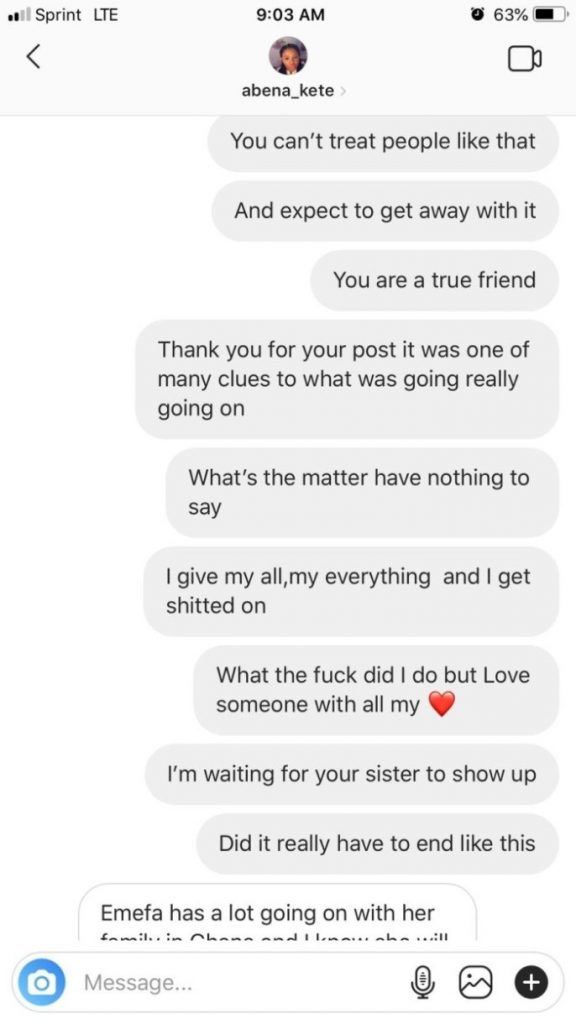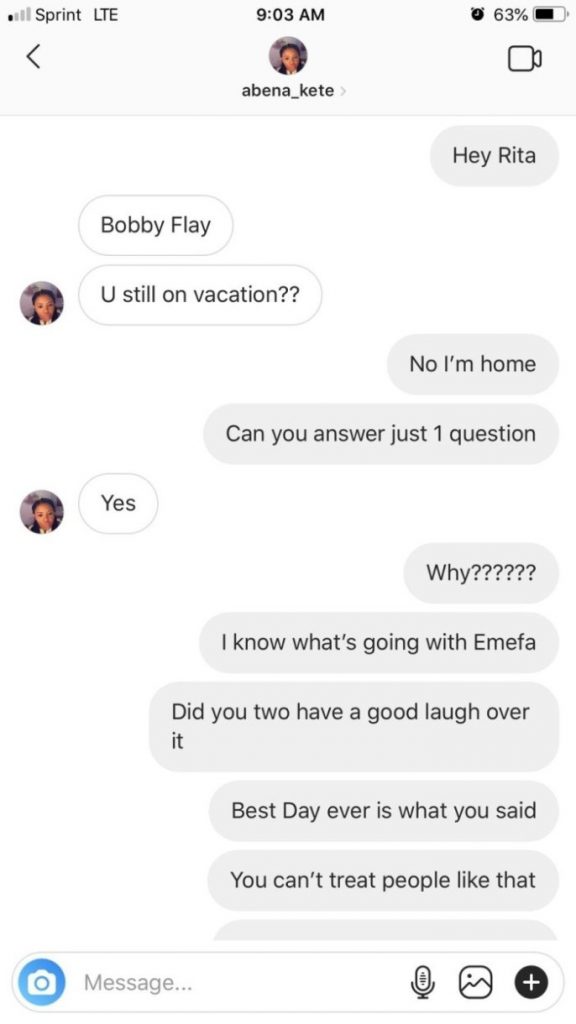 Chat with Emefa's best friend