Fella Makafui's face without makeup looks like sandpaper (photo)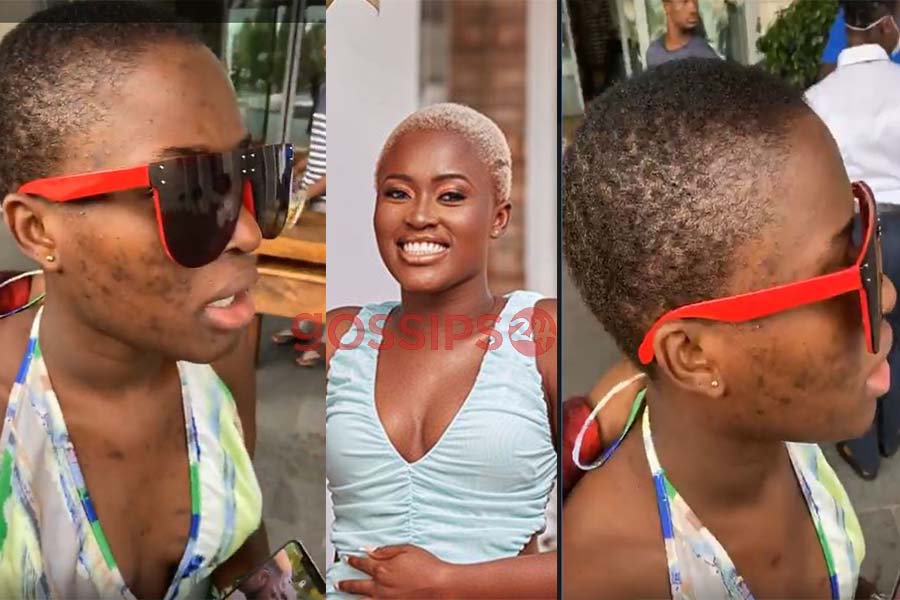 Today's woman and Makeup! Oh Jesus! Where did we sleep with all this scam? Fella Makafui has scammed us with fine looks on social media.
THEY WERE ALL FAKE! Full of makeup and coating, the real deal has been exposed by her own husband who shouted "SEE HER FACE" upon seeing how horrible she looked in a live video on Instagram.
Well, Fella's face without makeup looks corroded, better still like sandpaper, and it s*cks to see such a pretty lady with a bad facial look, and her chest! – Jesus!
We just Fella has been deceiving us with her looks all this while, her face with makeup makes her look like an angel, but her face without makeup, we leave that to you!
Check out photos of Fella Makafui's face without makeup and drop your comments below;
JOIN THE FUN, SHARE THIS !!!