Celebrated Ghanaian actress, Mrs. Fella Makafui Frimpong has – literally – slapped a fan on social media for criticizing an outfit she wore for an ad.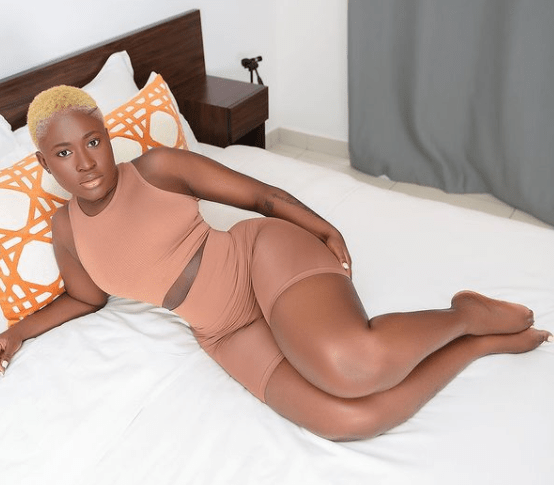 According to the fan who replied to the married actress' story on Snapchat, she's now a married woman hence shouldn't dress like that on social media.
"U are married woman", the fan replied to the story of Fella rocking gym wear that exposed her cleavage.
However, the actress in a clap back responded that the fan is too shallow. She added that she will never live in fear of her lifestyle being criticized by society.
Fella Makafui wrote;
"I'm married so I can't wear a gym wear? You guys ur mentality is soo shallow. I have a goddam great body, I wont live in the fear of living my life because of society.. naa .My husband is (hundred percent) kk (anybody else no matter) and ohh i get PAID".
SEE POST BELOW:
SOURCE: Gossips24.com