Wendy Shay's no make-up photo which is fast spreading on social media seem to be causing confusion and disappointment among her fans.
The no make-up photo of the musician found it way on the internet few days ago and has since spiked some sort of argument and trolling  on social media.
According to some of her fans she looked almost unrecognisable in the photo, while some have commented that they were disappointed in her.
Wendy Shay looked totally different from the usual face she flaunts on social media.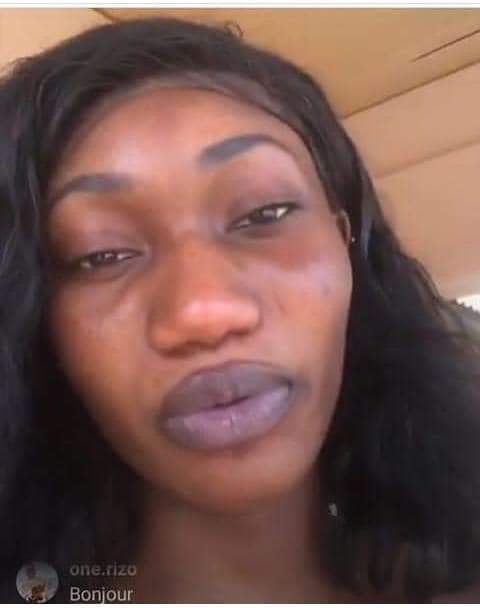 One fan by name Sammy commented that her mouth was like that of Shatta Wale. sammy_loves_all: " Shay on you My God go favor you,siaaa make we not laugh shatta mouth again."
Another fan, Bratomtom also made fan of Wendy Shay's mouth: bratomtom2018: "See mouth like ."
Vitalis also compared Wendy with the late Ebony: vitalisgoldgreen: "Ebony without make-up looks like a child and even beautiful."
Larry felt Wendy Shay had cheated her fans for so long with her make-up face: larryorakle: "Total cheat!."
Sauda, however, defended Wendy Shay and said she still looked good without make up: polishbysauda: "She is still beautiful without makeup. How many women can show their face without makeup. Stop hating."
But Gilbert challenged her and said Wendy was not beautiful naturally: gilbert.nathaniel.10: "Tweaaaa pretty for de wer.lol."
Fyn also commented in the Akan language that make-up was acting as Wendy Shay's refuge: fynnglobal16: "Eeeei ntama kata nne3ma so paa oh kw3333."
The Uber Driver hitmaker has been in the news recently for confessing that she really loves her colleague musician Kuami Eugene.