Davido breaks down after babysitting for two days after Chioma tested positive for coronavirus (photo)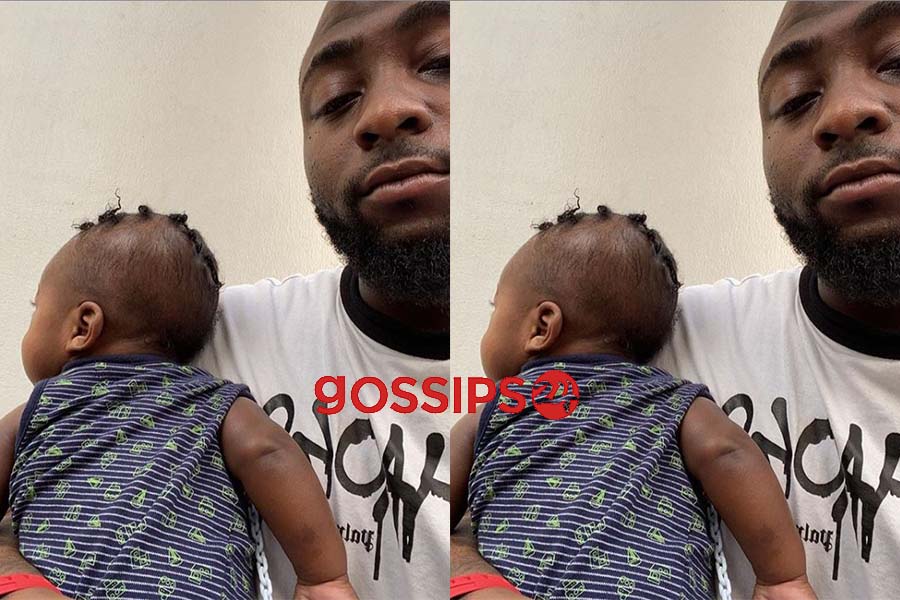 JOIN THE FUN, SHARE THIS !!!
Nigerian superstar and father of One, Davido has shared a photo of himself looking on tired and stressed after two days of playing 'mummy' roles in the absence of his fiancee, Chioma.
Davido has been babysitting his only son with Chioma, Ifeanyi Adeleke, for the past two days and he is almost breaking down.
The musician took to social media to confess how tiring his new role is as he has barely taken a nap talkless of having a good sleep.
Praising mothers and crying for Chioma's comeback, he wrote;"Mothers Dey try ooo see my eyes lmao 😂😂😂 #waitingformommytocomeback "
He also shared a photo of his tired face, see photo below:
He started babysitting a few days after his fiancee Chioma tested positive for the novel coronavirus. The musician and their son have since isolated themselves from Chioma to stay safe.
We don't know how long his new role will last, but so long as Chioma still has the virus, we will see more of this from the 'Fall' hit singer.
JOIN THE FUN, SHARE THIS !!!