A cattle farmer in Ganji, Adamawa State, Bappa Alti, has been sentenced to death by hanging for killing his son for a promised N1m.
According to the report, the criminal, Bappa, killed and beheaded his five-year old son on a farm he lured him to, on July 13, 2013.
When he returned home alone, his father Alhaji Guza, asked about his grandson but he told him that he will come later. After waiting for days and the child not coming back, Alhaji Guza, the child's grandfather made a report to the police.
After a search in the farm, the police discovered the decaying body of the child buried without his head.
Bappa was arrested and interrogated after which he admitted to commiting the crime. According to him, one Alhaji Sange Hassan had promised him N1m if he brought a human head.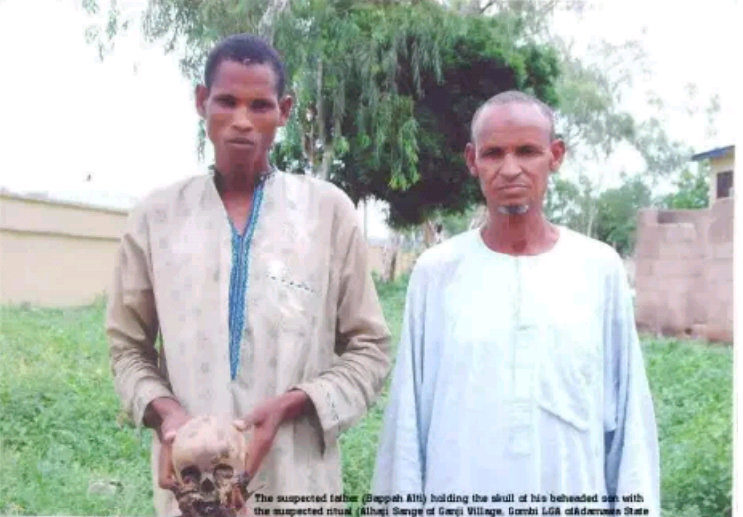 He therefore decided to kill his son, present the head to the Alhaji and take the N1m so he could change the status of his family.
Alhaji Sange Hassan however denied ever making such a promise to the convict.
Bappa was therefore found guilty of murder which is a breach of the section 221 penal code which is punishable by death.
The child's head and the cutlass used for the act were retrieved and used as exhibits for evidence in the court.
The court, presided over by Justice Fatima Ahmed Tafida on November 18, therefore sentenced him to death by hanging.