Bishop Bernard Nyarko Biography; Awards, Age, Wife, Kids, Cars, House, Movies, Net Worth
The Late Bishop Bernard Nyarko was one of Ghana's finest actors that God blessed us with but death whisked him from the surface of the earth and that has caused a scar in the hearts of Ghanaians.
Gossips24.com has gathered some hard facts based on most of Bernard Nyarko's interviews while he was alive and doing very well.
Below are some facts on Bernard Nyarko's real name, age, his parents, kids, wife, and other important details you've always yearned to know about the popular actor.
Bishop Bernard Nyarko Biography:
Bernard Nyarko Real Name
Not as if he had any other name aside what we all know, but born on Saturday, his hidden name is Kwame, therefore he carries the name Bernard Kwame Nyarko.
But he was popularly known and loved by all as Bernard Nyarko.
Bernard Nyarko Age
His age is one that he kept a secret with all his life. Bernard Nyarko never mentioned how old he was prior to his death not in any of his interviews has he mentioned his actual age, but an obituary poster of the now-deceased actor suggests he is 49 years old.
Bernard Nyarko Hometown
Bernard Nyarko was born in Agona Swedru but his father hails from Obosomase, and his mother is from Koforidua, both are located in the Eastern Region of Ghana. He is half Akuapem, half Asante.
Bernard Nyarko Parents
The popular actor was born to a father who was a policeman and a mum who worked at PWD. He always made mention of his mother who lived her life in the United Kingdom.
Much has not been heard of Bernard Nyarko's father whom he lived with throughout his education lifecycle. His mother, however, has been an integral part of the actor's life till his sudden demise. She is still alive at the time of this report.
Bernard Nyarko Siblings
Popular Actor Bernard Nyarko is one of the four children God blessed both parents with. His parents gave birth to two boys and two girls.
He is the second born and second male child of his mother but the seventh born of his father who gave birth to 14 kids. He has an elderly brother and two sisters. They all lived in UK.
Bernard Nyarko Wife
According to the actor in an interview with Emelia Brobbey on May 6, 2018, nearly two years ago, his wife left him after life took a swipe at him.
He said his wife left him unceremoniously. Before his demise, Bernard Nyarko never made mention of a second or new wife.
Bernard Nyarko Kids
The popular actor had three kids with his first wife.
He has a son, who graduated from Sunyani polytechnic, a daughter who is currently a nurse, and his last born, a girl, who is also an SHS graduate.
Bernard Nyarko is hailed for being one of the actors who took good care and gave maximum attention to his children while he was alive. He is known to have said his kids are his investment.
Bernard Nyarko Early Life
Bishop Bernard Nyarko left Ghana for UK along with his siblings before 2010. Per his own account, he was doing so well and had enough cash to be comfortable, but he became too complacent and nearly lost everything including his own life because he trusted the wrong person – a cousin of his.
Bernard Nyarko in an interview with Emelia Brobbey revealed his relationship with his mother, who was also in UK, turned sour because of this same cousin.
Life became so bad for the actor that he nearly took his own life. He said a gospel song by Kojo Antwi caused him to rescind his decision to commit suicide.
Before becoming the popular actor that we've all grown to love, Bernard Nyarko recounted how he spent most of his days on an empty stomach, and even to the extent of begging for money.
Bernard Nyarko Ever A Pastor?
Bernard Nyarko was never a pastor before 2019 when he started his first ministry. Before then, Bernard Nyarko despite having the 'Bishop' title was not an ordained man of God.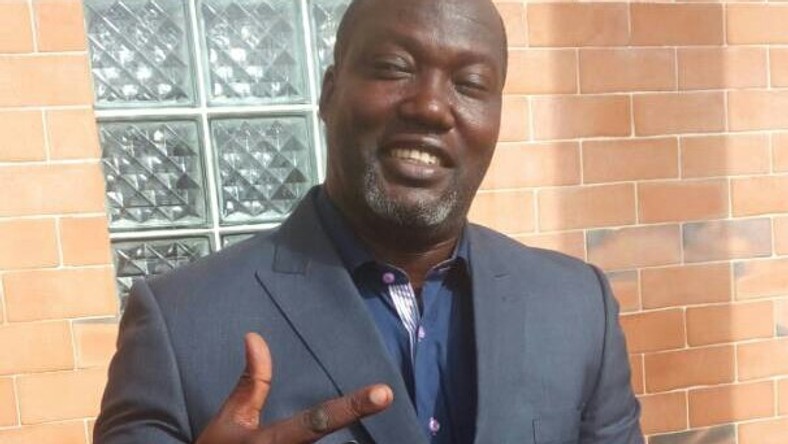 He earned the title because he used to follow pastors as a singer and an interpreter, but he had the dream of becoming a pastor after he has retired from the movie industry.
Bernard Nyarko Cars
Before his demise, Bernard Nyarko boasted of being the owner of three Porsche cars.
Despite being the owner of these cars, Bernard Nyarko once said he does not count his cars among his numerous achievements or assets.
Bernard Nyarko Houses
The renowned actor is a proud owner of two houses. One in Bekwai in the Ashanti Region, and another house in Tema, where he lived during his sick days.
Bernard Nyarko Acting Career and Movies
The now-loved actor started his acting career in 2010 – that was when he came into the limelight. Prior to 2010, Bernard Nyarko had shot his own movie directed by popular Kumawood actor, Batman. One of such movies ended in a debt which he had to sell two fridges to settle those debts.
Amidst the above tribulations, Bernard Nyarko has now become a household name in the movie industry featuring in over 200 premiered movies.
He has always said acting in movies was never something he dreamt of. Before his demise, Bernard Nyarko had not won an official award in his name but was once honoured by KNUST Nugs with a certificate.
He officially retired from the industry in 2019 on the note that the industry was full of evil and promiscuity.
Bernard Nyarko Net worth
How do you determine a man's net worth while he has declared his assets and income? Well, he once revealed he takes less than one-tenth of what Majid Michel charges for a role in a single movie. Majid charges $10,000 for a single movie, well on that note we can say Bernard Nyarko used to charge around $900 to $1,000 for a single movie.
Therefore it is reasonable to say his assets, investments, and income would be worth around $100,000.
Bernard Nyarko Death
The renowned actor died at the Ridge hospital on May 2, 2020, around 5:30 pm GMT after battling colon cancer.