Biography of Kwadwo Nkansah Lilwin: Real Name, Age, Education, Contact, Career, Family, Net Worth, Cars
Kwadwo Nkansah Lilwin Biography: Kwadwo Nkansah known as Lil Win is a Ghanaian artist, musician, actor, and comedian. He is one of the best Kumawood actors in Ghana. He acts very well in every role given to him. Lilwin is the proprietor of Great Minds International School in Kumasi, Ashanti Region of Ghana. He is able to act in both Ghallywood and Kumawood.
Kwadwo Nkansah Lilwin Biography
Kwadwo Nkansah Early Life
Ghanaian actor and comedian Kwadwo Nkansah known as Lilwin was born on May 15, 19688 by Mr. Kojo Nkansah and madam Adwoa offoe at Kwaman in the Ashanti Region. He has 9 siblings. He called himself Lilwin because he believes his identical features can make people mistake him for the American rapper Lilwin.
It is seen that they have the same height, body size, and eyeballs.
Kwadwo Nkansah Education
Kwadwo Nkansah attended Kenyasi Abrem Basic School in the Ashanti Region of Ghana to acquire his Junior high education. Due to the fact that he was always the last person in his class, he decided to drop out of school.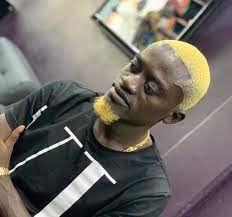 Not long ago, it shocked everyone that the marvelous actor took a bold step to further his education at Abbeam Institute of Technology at Kasoa.
Kwadwo Nkansah Career
Lilwin's first debut in the film industry was in a movie called Daakye Asem Nti in which he acted alongside other famous actors and actresses. He has then grown superfamous in the industry in movies he featured such as Azonto ghost, Onaapo, pleasure or pain, Abusua Boni, Satan among others.
He amazed the directors with his creative and hilarious performance which made other directors and movie producers select him for most of the lead roles. He currently has a Youtube Channel "Weezy Empire TV", Kwadwo Nkansah TV with over 500k subscribers and 1M+ views on most comedy skits he puts across.
Aside from his acting career, He is the founder of Great Minds International School at Kumasi.
LIlwin added music to his acting career by producing several hit songs to his credits. He is known for hit songs Mama boss papa, I don't think far, Pidgintoi, Anointing, etc.
Kwadwo Nkansah Awards
Kwadwo has won several awards with creative talents. The awards include Favorite Actor at the 6th edition of the annual Ghana Movie Awards in 2015 and the Recipient of honor by the United Nations for his campaigns against illegal immigration in West Africa.
Kwadwo Nkansah Wife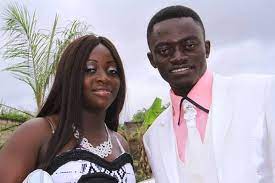 Patricia Afriyie was the wife of Kwdwo Nkansah till the 4th year of their marriage when they split ways.
Kwadwo Nkansah Children
In the happy union between Lilwin and his ex-wife Patricia, they were blessed with 4 sons.
Kwadwo Nkansah House
Kwadwo has a massive 8 bedroom house that's well furnished with all modern appliances you could think of.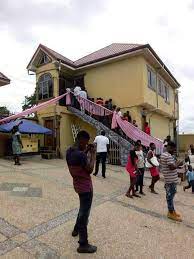 Kwadwo Nkansah Cars
Kwadwo Nkansah is earning a lot that makes him live a lavish lifestyle. He rides in a customized Chevrolet Camaro that must have cost a ton of money.
Kwadwo Nkansah Net Worth
Kwadwo Nkansah's net worth is $3 Million at the age of 31 years old. He earned the money being a professional Movie Actor.
Kwadwo Nkansah Contacts
On Facebook @Kwadwo Nkansah
On Twiter : Kwadwo Nkansah
Instagram: gh-Lil-Wayne
SOURCE: GOSSIPS24.COM