Biography of Adjetey Anang: Real name, Age, Family, Education, Career, Cars, Net Worth, Contacts
Adjetey Anang is a Ghanaian actor and lecturer popular known as a "pusher". Also, he is one of the most talented actors in Africa.
Adjetey Anang Early life
Adjetey Anang was born on 7th July 1973 and is currently 48 years of age. He has been an actor for over 22 years with experience of acting in various forms of theatre and screen production.
He is mostly called Pusher due to the role he played in the movie "Things we do for love".
Adjetey Anang Education
Adjetey Anang had his high school education at Labone Senior High School and continued to the University of Ghana, for a degree in Fine Arts, which he actually completed with a first-class.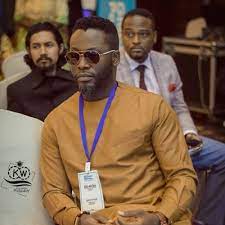 He later went to study at Wits University in Johannesburg for his master's in Dramatic Arts.
Adjetey Anang Career
Adjetey was seen in a tv series 'Things we do for love' in 2001 that made him win Ghanaians hearts with the way he acts. He has featured in many Ghanaian movies including Deadly VOYAGE, A sting in a table, The perfect picture, Gold Coast lounge among others.
He has also featured in a Dutch movie titled Slavery.
Aside from acting, Adjetey Anang is also a lecturer at the National Film and Television Institute (NAFTI) in Ghana where he teaches at the undergraduate and postgraduate levels and acting courses as part of the same institution.
Adjetey Anang Awards
Adjetey Anang has won himself a lot of fans from his role in Things We Do For Love. He has also won awards including An Arts Critique and Review Association of Ghana (ACRAG) Talent Award and A Ghana Union of Theatre Societies (GUTS) Best Actor Award.
Adjetey Anang Wife
Adjetey is married to a very pretty woman named Mrs. Elorm Anang. They have spent 14 years in marriage and Adjetey always feels proud when talking about her wife on social media.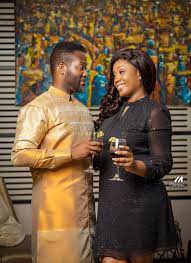 Adjetey Anang Children
Adjetey Anang has a six year old son. He is Ryan Anang.
Adjetey Anang Net Worth
Adjetey is worth an estimated value of $400,000.
Adjartey Contacts
You can connect with Adjetey Anang on
Instagram @AdjeteyAnang
Twitter @AdjeteyGH