A Twitter user identified as @makingcheddah, has started an argument on the platform after he stated that bad girls end up with the men while good girls remain single.
The man made the statement after popular Lebanese-born porn star, Mia Khalifa got engaged.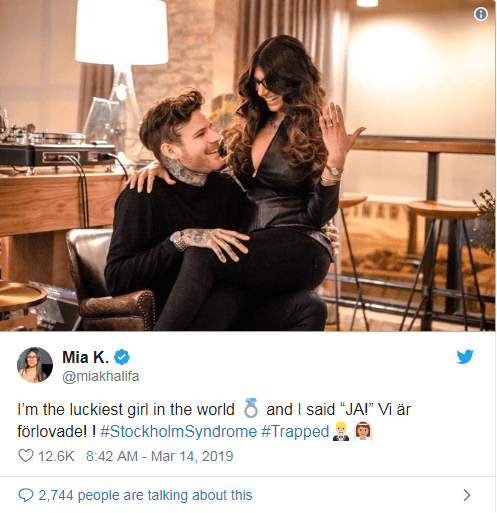 Sharing a photo of her flaunting her ring while looking lovingly into the eyes of her fiance, @makingcheddah wrote:
"Mia Khalifa got engaged. See being a good girl takes you no where. Good things happen to bad girls."
In another tweet, he added:
"I tweeted something about this yesterday. I'm starting to believe men actually love bad girls than good girls. I'm a man so take it from me. Every man wants more than he can chew if we are being real. Notice how a man says he wants a God fearing chick and still chase after hoes?"

"Do you ever sit and wonder why all your hoe friends are married/in a loving relationship right now and you're not? Well the answer is because she's a hoe. Be a hoe today. You're welcome."
Original Posts below.