Ghanaian musician turned political activist Kwame A Plus has confessed to having a relationship with actress and 'parasite' Tracey Boakye in the past.
His confession comes right after Hon. Kennedy Agyapong alleged on his Net2 TV that A Plus once chopped Tracey Boakye and she asked him for money but he refused to pay.
Kennedy alleged that what Tracey does is to sleep with men and blackmail them for money and properties but A Plus refused to kowtow to her demands.
According to the NPP firebrand, Tracey Boakye tried to blackmail A-Plus with the s*xual encounter they had but it didn't work because A Plus told her that his wife is already aware that he had slept with her [Tracey Boakye].
Reacting to the allegations, A Plus took to his Facebook to reveal the nitty-gritty of Kennedy's allegations.
He posted; "Childhood girlfriend things wey boys take am world 🌎 cup? Like 10 years ago asɛm. The pay diɛ then I no get money so then I want do am instalment 🏃‍♂️🏃‍♂️🏃‍♂️🏃‍♂️🏃‍♂️🏃‍♂️😆😆😆😆😆😆".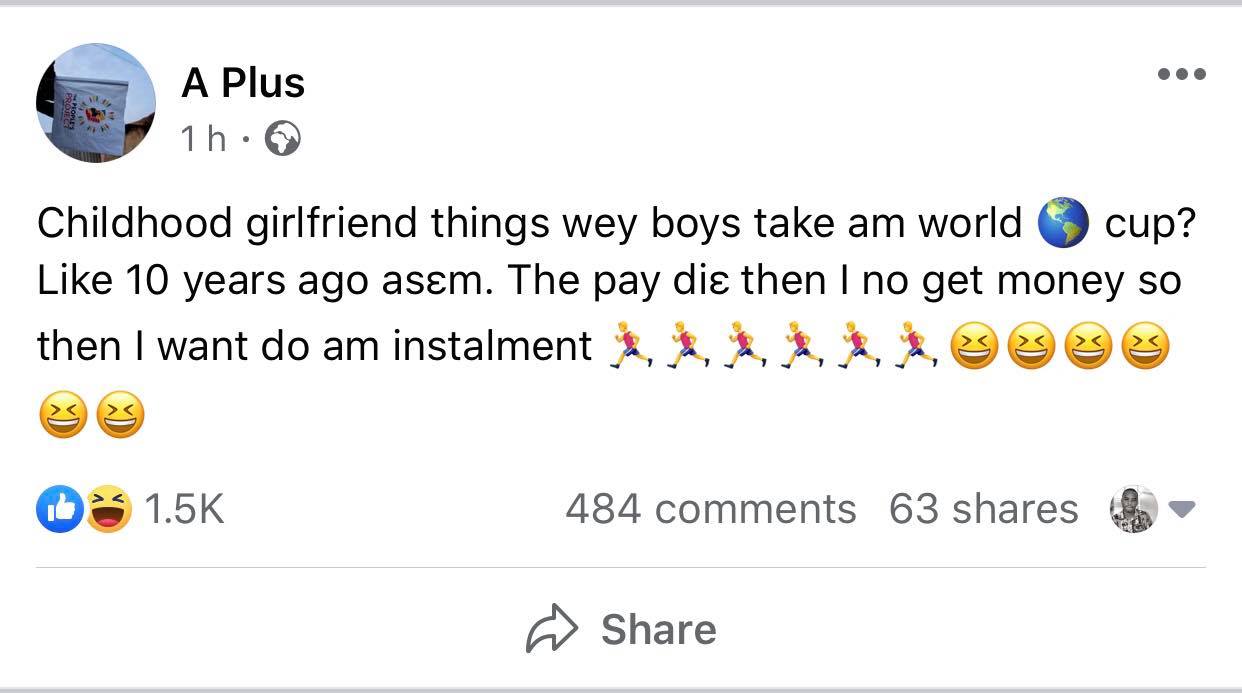 Source: Gossips24.com