University of California agrees to pay $73 million settlement to over 6000 women over sexual assaults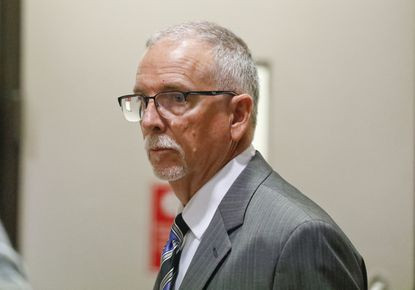 Sexual orientation is a delicate matter that is not discussed as a normal issue. No matter what the case, the sort of sexual orientation chosen by an individual should not be the headache of another. On the contrary, one shouldn't force another in terms of issues relating to s3x.
News circulating online indicates that the University of California (in the United States) has agreed to pay $73 million to settle a lawsuit raised by several women. These women have alleged that they were sexually abused by a former gynecologist employed by the university.
The patients have accused Dr. James Heaps, 63, of misconduct throughout the decades he worked at the university.
Heaps worked part-time as a gynecologist at the student health center from 1983 to 2010, and was later hired by UCLA Health in 2014. His patients have alleged that he made sexually inappropriate comments during their appointments and touched women sexually during exams without wearing gloves.
The agreement filed Monday also asked the University of California, Los Angeles (UCLA) to undertake reform measures, including training on boundaries between students and lecturers, advertising of patient reporting options, compliance monitoring, and probes into possible misconduct allegations.
Dr. Heaps was arrested in June 2019 and charged with the sexual battery of two former patients in 2017 and 2018. He has pleaded not guilty to the charges.
Following his arrest and the rise of the MeToo movement, several other women have come forward with sexual allegations against the doctor.
Since then, the university says Heaps saw about 5,000 patients during his career at UCLA in addition to an estimated 1,600 women, whose records are no longer available.
In the face of this, patients can seek amounts of $250,000 or higher in certain cases and the settlement does not require Heaps to acknowledge any wrongdoing.
"The incidents described in the lawsuit reflect alleged conduct that is contrary to our values," UCLA Health said Monday in a statement.
"We thank the individuals who came forward and hope that this settlement – which is still subject to court approval – is one small step forward for the patients involved."