Photo of Senior Minister, Osafo Marfo and 'slay queen' in a flight hit online amid Kan Dapaah's video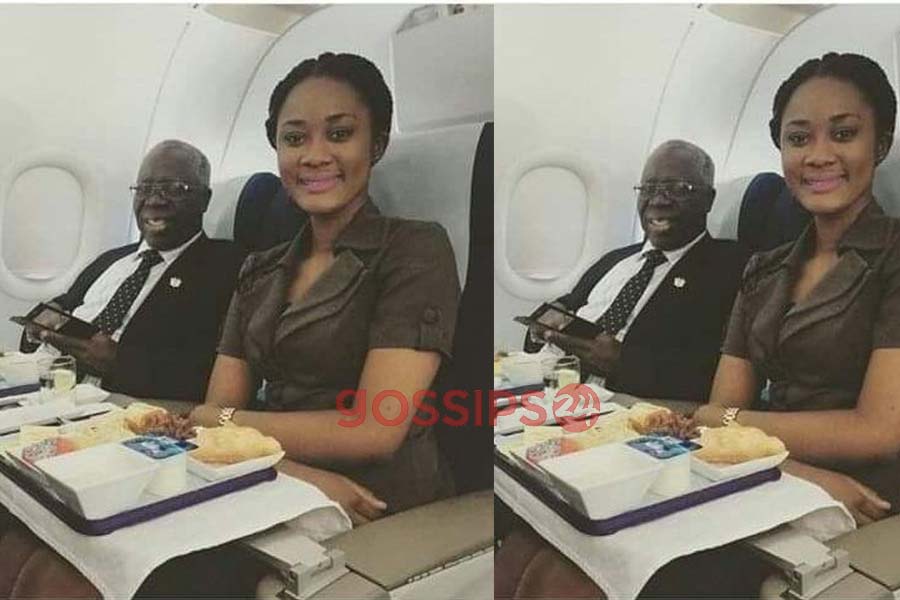 Just when we thought our problems were over following the release of Kan Dapaah's leaked video, a photo of senior Minister Osafo Marfo and a slay queen has surfaced.
In a viral photo which hit online few minutes ago, the 78-year-old minister was seen posing in a flight with a beautiful young lady.
Since the photo surfaced, many Ghanaians have questioned whether there will be another video that will this time around star the senior minister himself looking at how deadly our young ladies have become.
But a second look at Osafo Marfo's age assures us that it could be his secretary, niece or daughter, perhaps an aide who was just on national duty with the minister.
He is very old and too wise a politician to be compromised. Our slay queens are unpredictable and it will be sad to see the senior minister suffer the same fate as Kan Dapaah.
SEE PHOTO BELOW: