Gossips24.com has received a mail from a senior staff member of Menzgold Ghana which contains a WhatsApp chat between himself and the CEO of Menzgold Ghana, Nana Appian Mensah.
Just recently, we broke the news on the CEO of Menzgold and Zylofon, Nana Appian Mensah, in following couple of artists and media personalities he signed with his own cash.
Yesterday also updated you on happenings between the self acclaimed brother of NAM1 and his allegations against top official of EOCO.
It will surprise you to know that among the numerous mails that we received yesterday, one of them contained a chat which we believe is between a Menzgold employee and his/her boss, NAM1.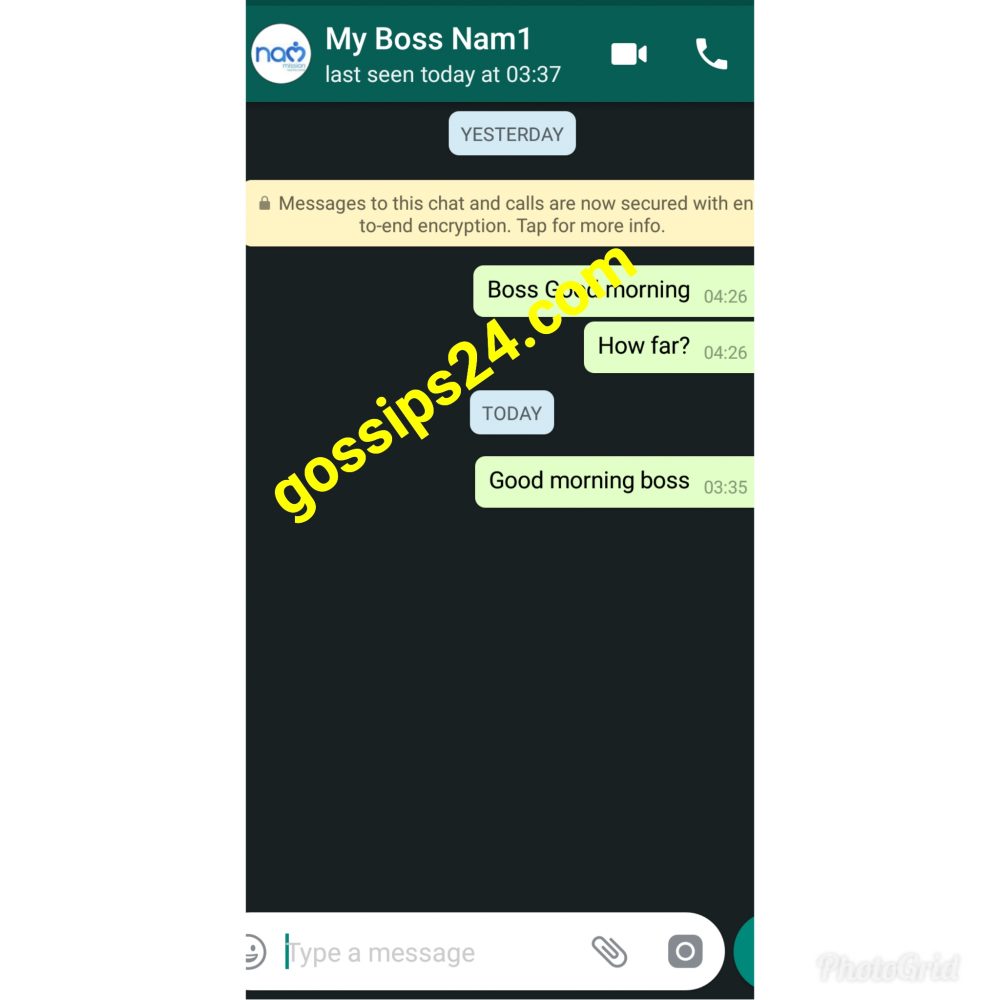 Per this, one can say that the most wanted CEO is nowhere behind bars but has just chosen to stay mute till the whole issue dies off.
Gossips24.com can't confirm the content of this chat, but we promise to keep you posted on any latest findings.