Earlier on, there were reports that one Fatpussy on snapchat was revealing dirty secrets of some Ghanaian female celebrities which has set social media ablaze.
Among those revelations was one that speculated that Efia Odo had a thing with millionaire Ibrah One, Darko Vibes, and Kwesi Arthur.
Hours after these shocking claims were made and reported by several media portals, 'Broke Boy', Ibrah One, made a literal post on SnapChat which got the attention of many that it confirms the rumours and speculations.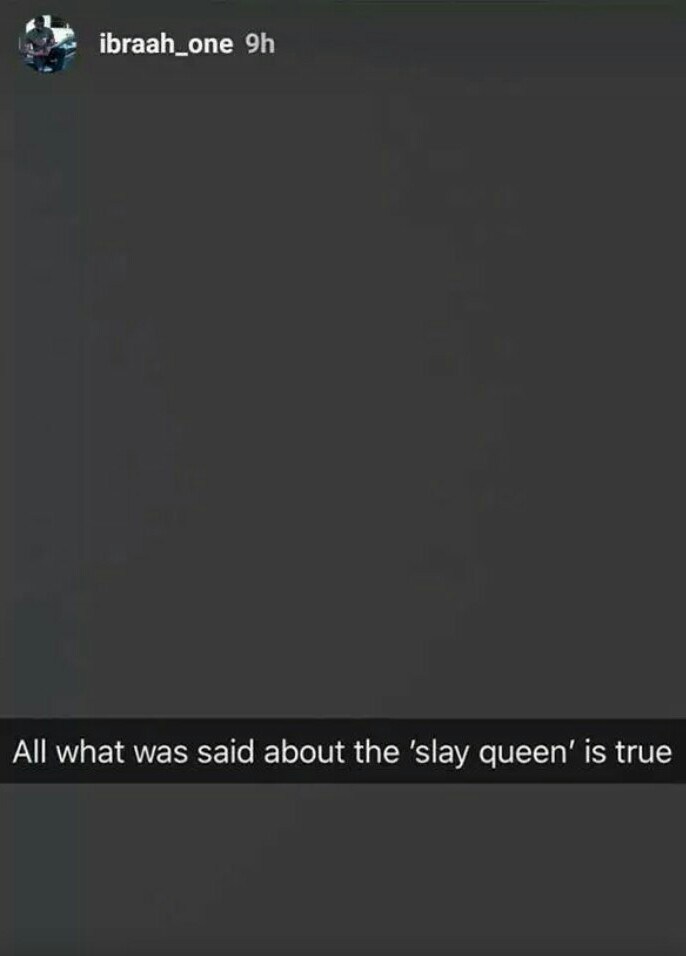 In a recent post made by Ibrah One, he explained that his previous post was misinterpreted by most people as he wasn't referring to the allegations made against him in connection to Efia Odo.
According to Ibrah One, he made that particular post in relation to a different post he saw online about one slay queen which several people mistook for the Efia Odo allegations. He then said he had nothing doing with Efia Odo and never promised her anything like being speculated.
SEE POST: