Ghana's Hottest Actress & Model, Jessica Larny Drops Another 'N@ked' Photo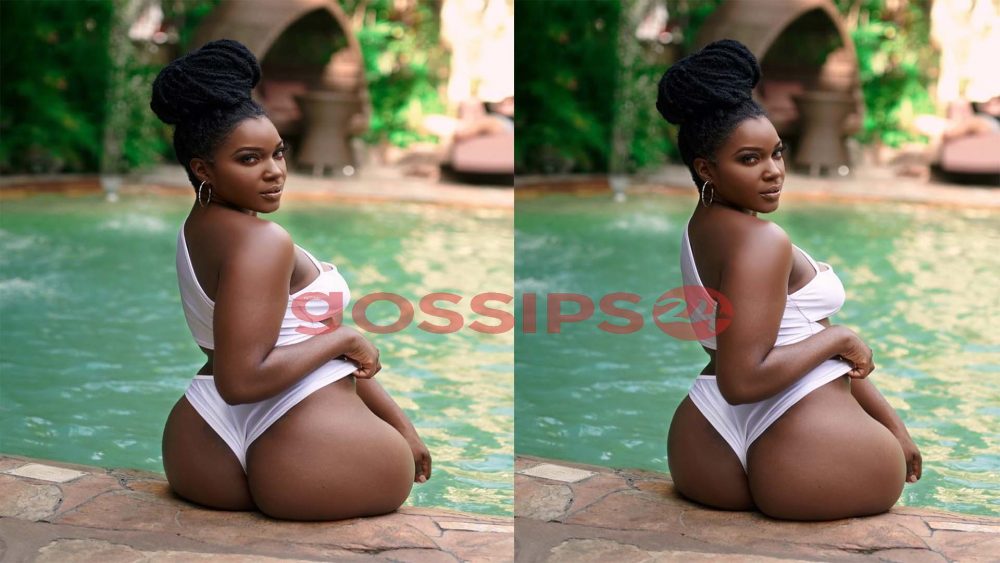 JOIN THE FUN, SHARE THIS !!!
Renowned Ghanaian actress and model, Jessica Larny, who utilizes social media in a powerful way, both to promote her career and spark some much needed conversations on social issues has stormed the internet with mouthwatering photos.
Jessica Larny to her Instagram handle to amplify the social stigma of obesity and anti-fat bias while stating that "a woman's body is beautiful in its own way".
Jessica Larny indicated that she never understood why women with thicker bodies and thighs have not been projected as definitions of beauty but are "considered fat".
The Ghanaian model shared a post on Instagram in an attempt to amplify and address the problem of body shaming, fueled by the cultural and entertainment machinery which for years have defined beauty as either being gracefully slender or slim.
Commercials on television and currently online, particularly on social media feature women with slender body shapes with less and less women with thinker bodies.
Jessica highlighted the problem of anti-fat stigma in the modelling space while indicating that she has made attempts to "break that barrier".
The thick and proud actress turned model shared adorable photos of herself on Instagram along with captions which read:

"I believe every woman's body is beautiful in its own way. I have never understood that just because a woman has thick thighs, she is considered fat. For so long, I've been around in the modeling world and have tried to break that barrier. But I think now it's turning around. I got scouted for modeling on the street. I'm such a tomboy – still am. I just never thought about modeling before, but I thought, 'Ooh, interesting, similar world, perhaps it's a way into something.' In modeling, I had to learn to like myself, to love myself, to feel comfortable,"
Check out her photos below:
JOIN THE FUN, SHARE THIS !!!