'I Blame Her Useless Family' – Counselor Lutterodt Insults Akuapem Polo Over Nude Photos
Furious outspoken Counselor Lutterodt has slammed Kumawood actress, Rosemond Brown aka Akuapem Poloo for sharing naked photos of herself on Valentine's Day on Instagram.
Akuapim Polo blessed the internet with her hot semi-naked photos, which went viral on social media on vals day. This has got the whole Ghana talking and questioning the moral instincts of the so-called actress.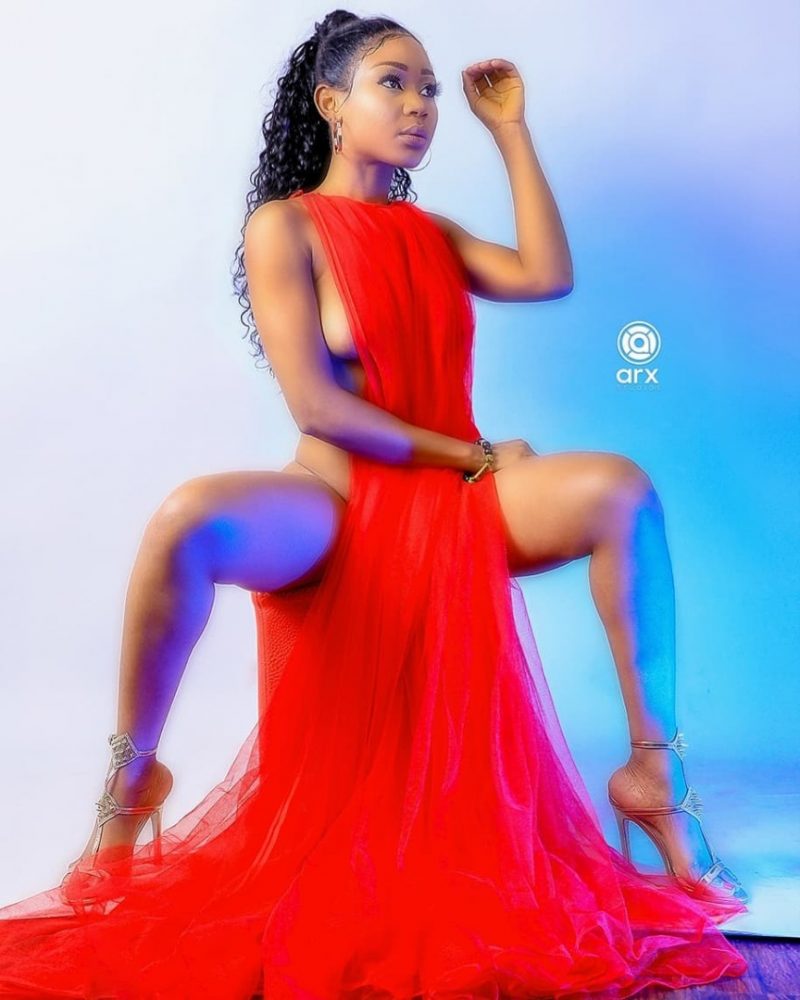 Lutterodt who was a pundit on Adom FM's entertainment hall yesterday soiled the actress, he stated that Akuapem Poloo is worthless and foolish and he doesn't blame her but her irresponsible family.
Counselor Lutterodt opined that Akuapem Poloo intentionally showed her her private parts  during the photo shoot and he is surprised the crew that aided in the shoot couldn't instill some wisdom into her foolish being.
The outspoken Counselor made reference to similar stunts that have been created for attention by celebrities like Ebony, Christina Ekeh and others meanwhile their families watched unconcerned but will attack him for speaking the truth.
It was sighted in the argument that the Slay Queen had a bushy armpit since that area looked dark.
Touching on Rose Brown's bushy armpit, the counselor claimed he is not surprised because people from Togo do not shave since Akuapem Poloo is a Togolese.