Social media users rain insults on an Instagram user with the name Freddy Oppong Arthur for disrespecting Afia Schwarzenegger.
The guy in question angered Afia Schwar's fans when he insinuated that the comedienne might be having s*x with her twin boys.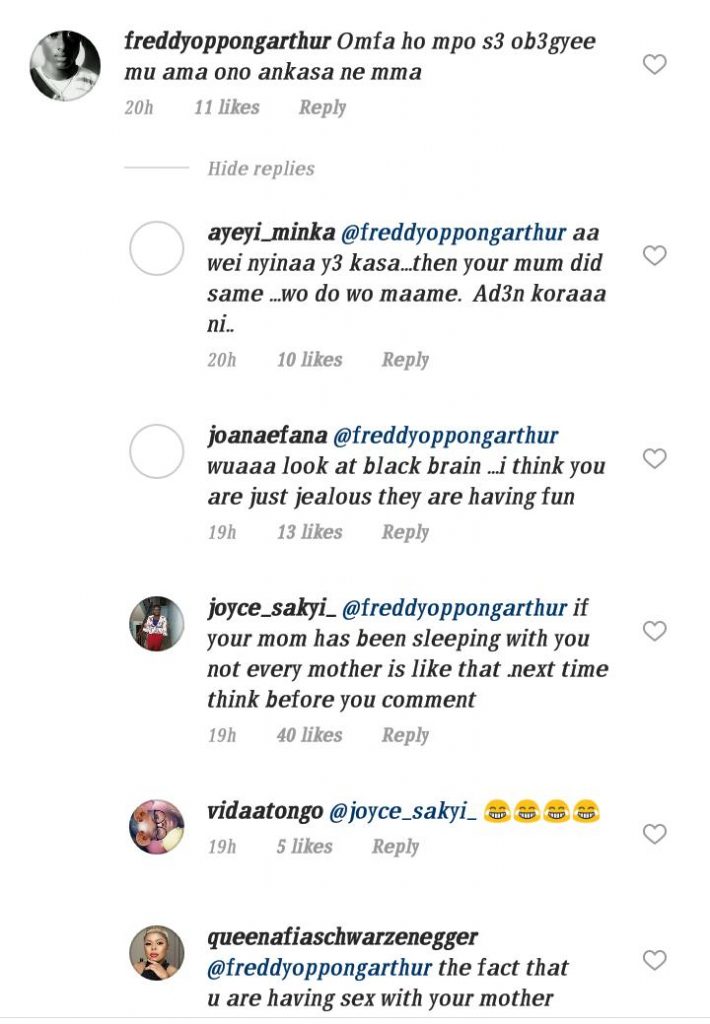 Fredyy when commenting on Afia's half n*ked picture with sons said in twi that "omfa ho mpo s3 ob3gyee mu ama ono ankasa ne mma"
Which translates in English as " She doesn't even care to give herself to her own kids"
This disrespectful comment made by Freddy has attracted many backlash and insults from a section of Ghanaians who believe it's morally wrong for the guy to even have such thoughts.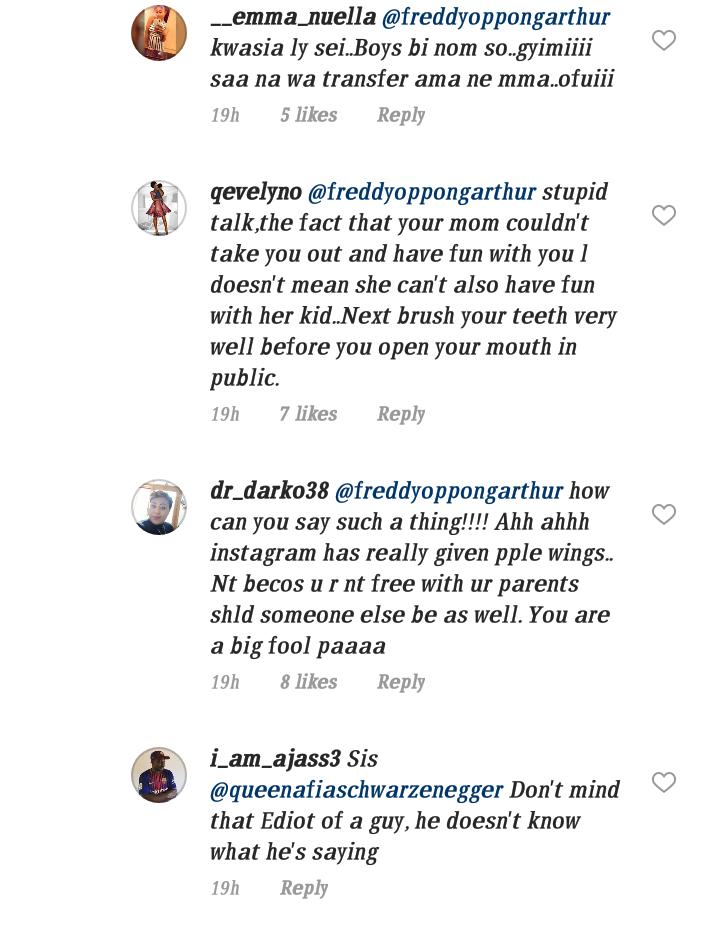 Afia Schwar who's known to be a no nonsense person and one who won't let things like this slide also replied the guy saying;
"The fact that u are having s3x with your mother doesn't mean I can't have fun with my children…I will rather advice you to see a counsellor cos incest is a taboo".